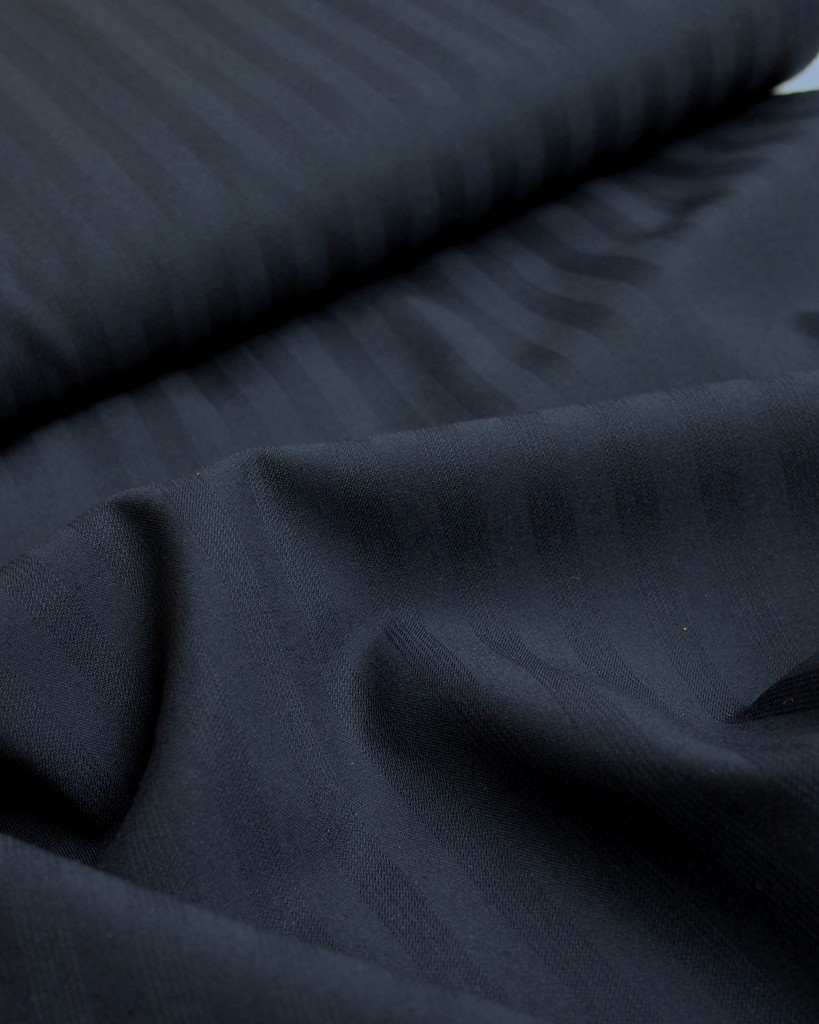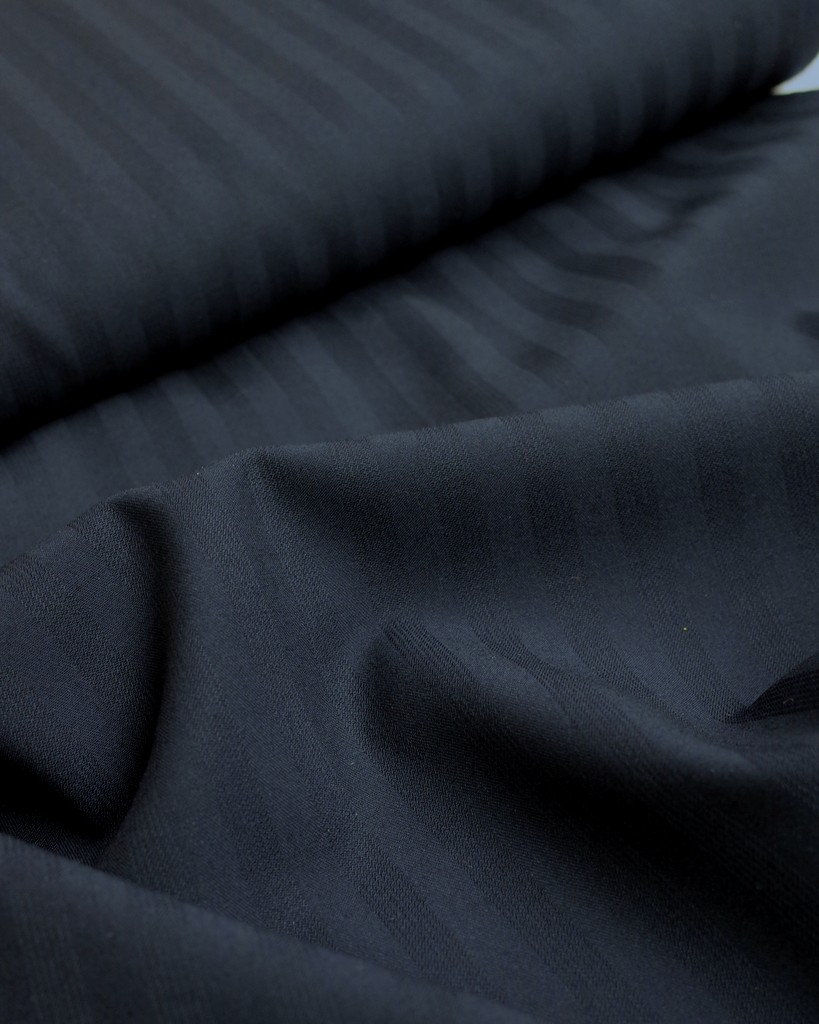 Finally, I can introduce lengths of very fine vintage suitings again. In this round there will be three suitings.
The first suiting, shown above, is a Mario Zegna 380 grams cloth from around 1975. The composition is 100 % virgin wool. The cloth has an unsual and distinctive, yet subdued block strip, which excited Malcolm Plews. You see, I brought a length of that particular Mario Zegna fabric for my commission at Malcolm Plews. Compared to a modern, say, serge fabric you will notice that the Mario Zegna cloth is slightly more twisted and coarse, and that the drape is more firm than in most modern worsted fabrics.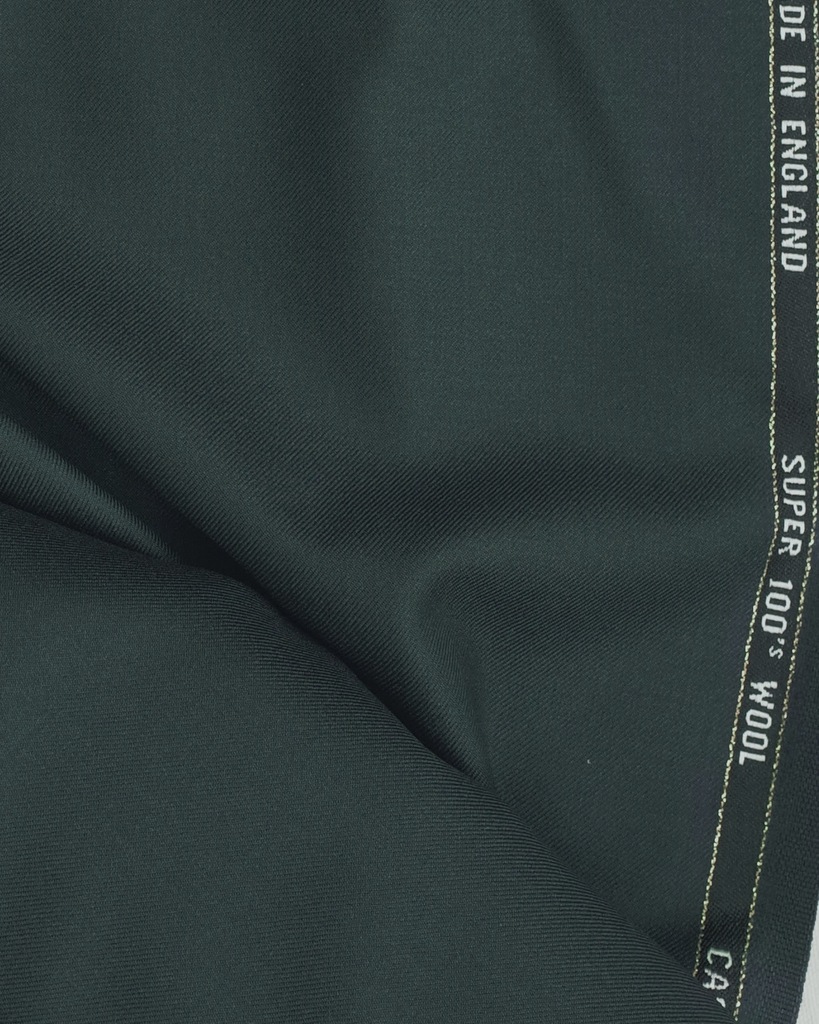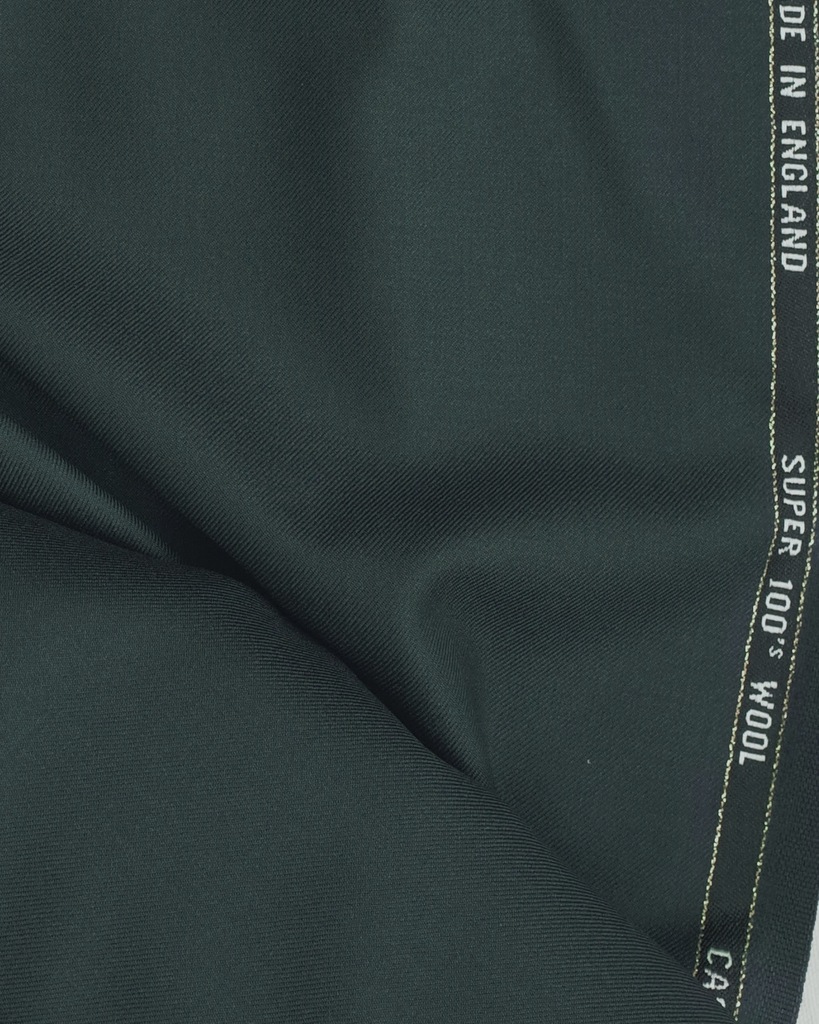 Another unique suiting in a muted bottle green shade. J. H. Clissold, old British mill founded in 1910, has woven it. This fabric is from the end of the 1980s. The weave is a classic serge weave in a very rare composition of 95 % virgin wool, 4 % cashmere, and 1 % mink. The composition gives the 400 grams cloth a luxurious smooth hand.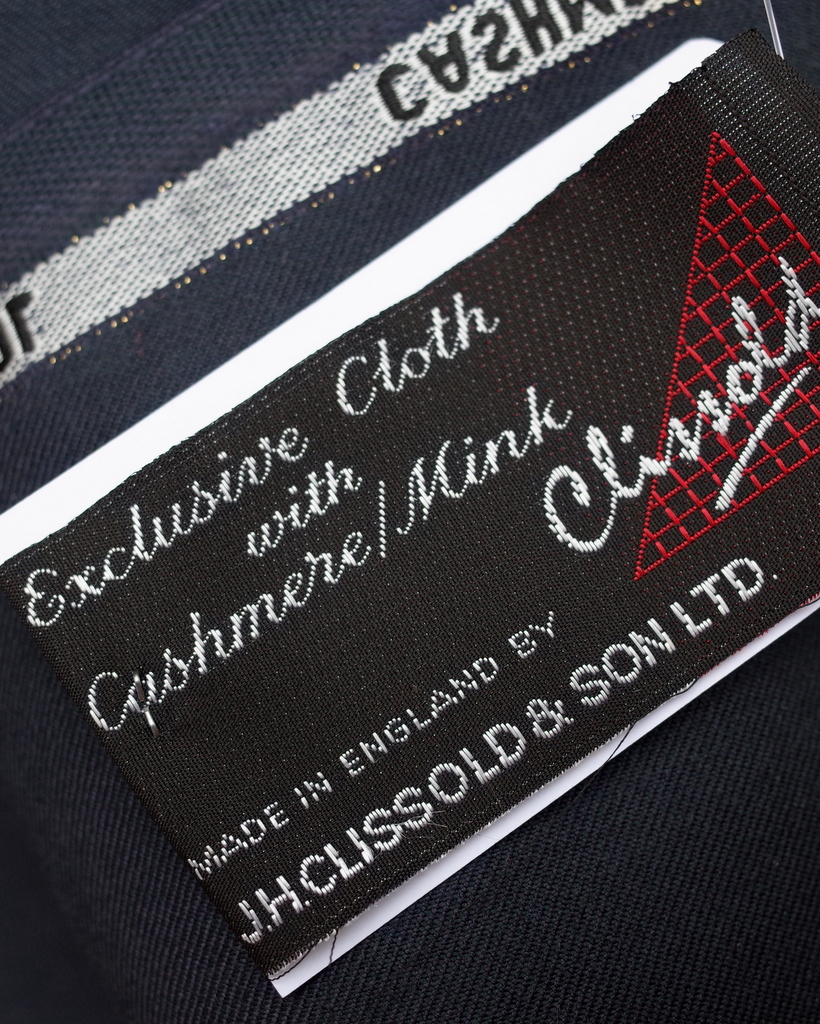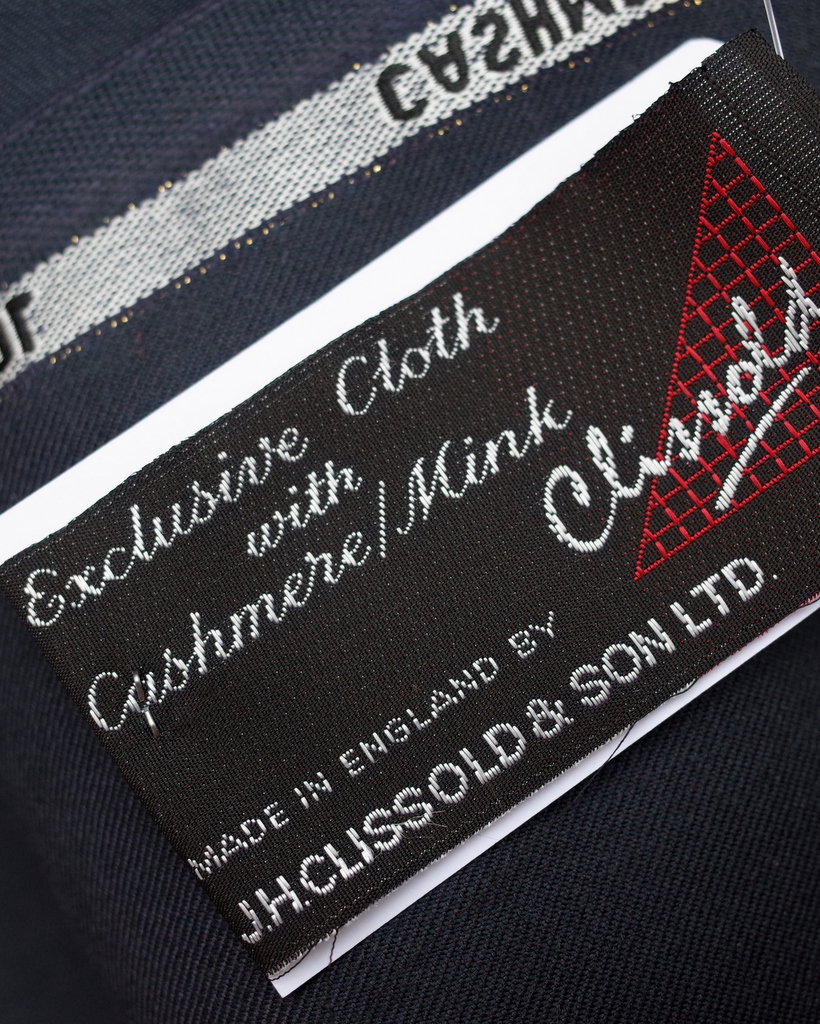 In regards to J. H. Clissold mighthy Holland & Sherry now owns the mill. They bought it in 2007 from a management team, who took over the company from the old owners in 1976.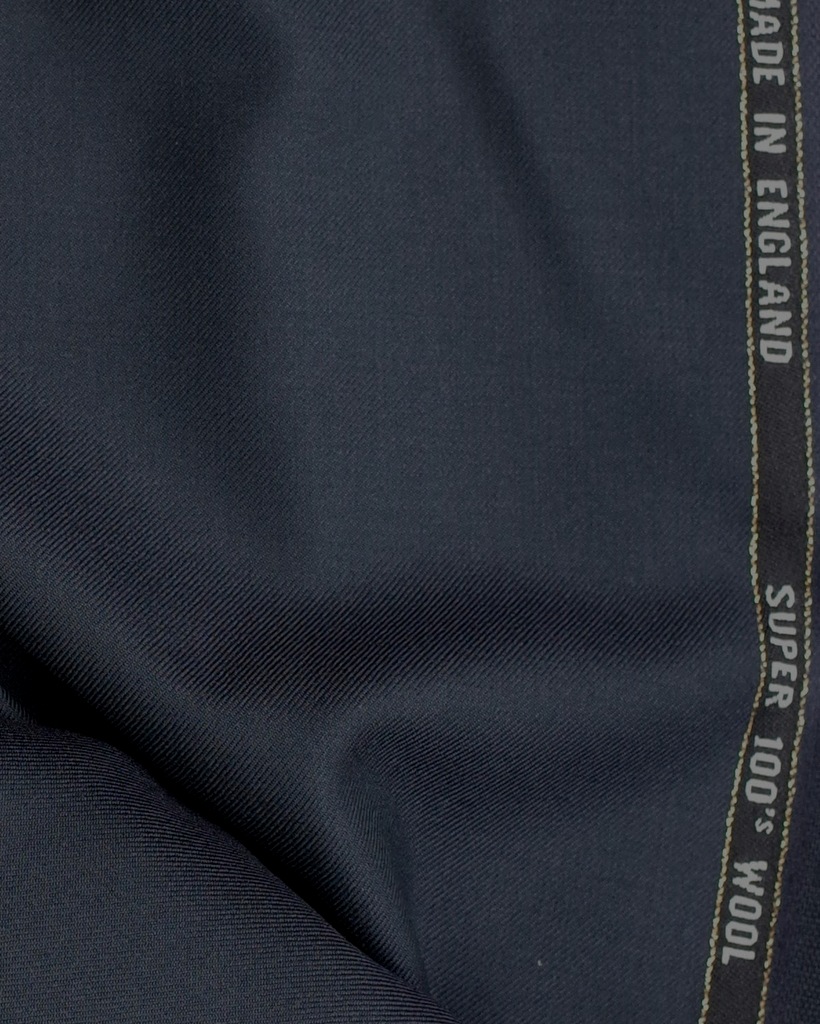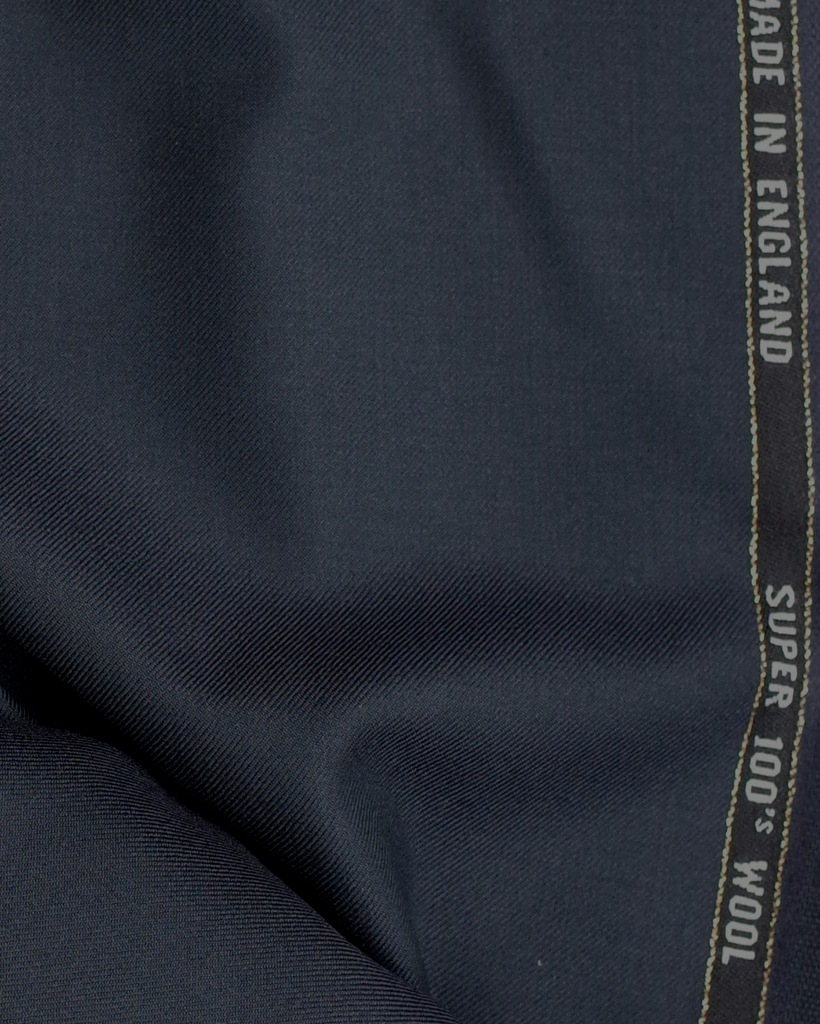 The same cloth of virgin wool, cashmere and mink in a soft navy blue shade. You notice it is an early Super 100's fabric. Today many worsted suitings will be Super 100's or of even finer wool fibers. In the 1980s you would still highlight Super 100's fibers on the selvedge.