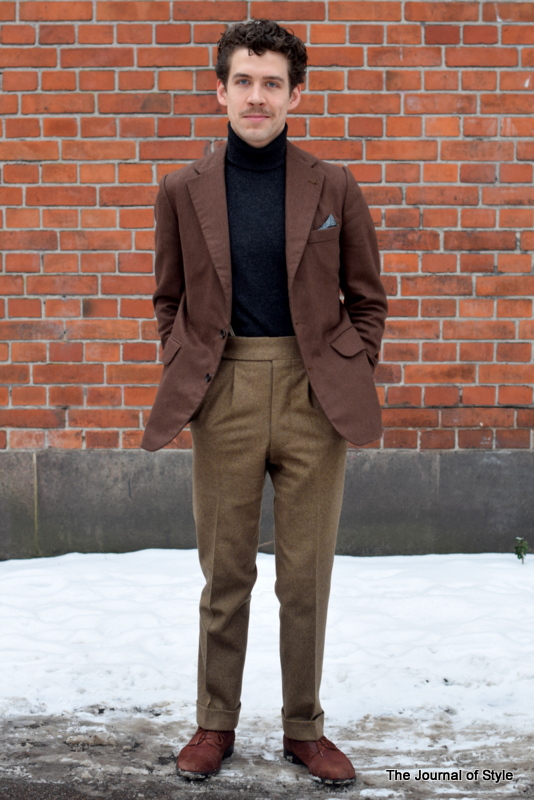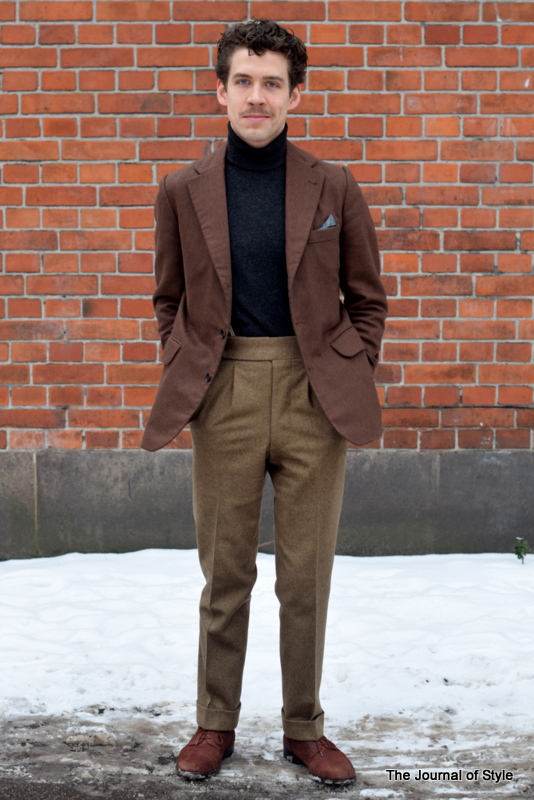 He knows how to dress, Jeppe. Garments are topnotch, and he has a feel for cuts, colours, patterns, and textures.
In this post he is sporting a bespoke brown jacket from retired tailor Bent Wennerwald, a charcoal cashmere roll neck jumper, and braced trousers from Florentine tailor Francesco Guida. Jan Kielman in Warsaw has made the shoes.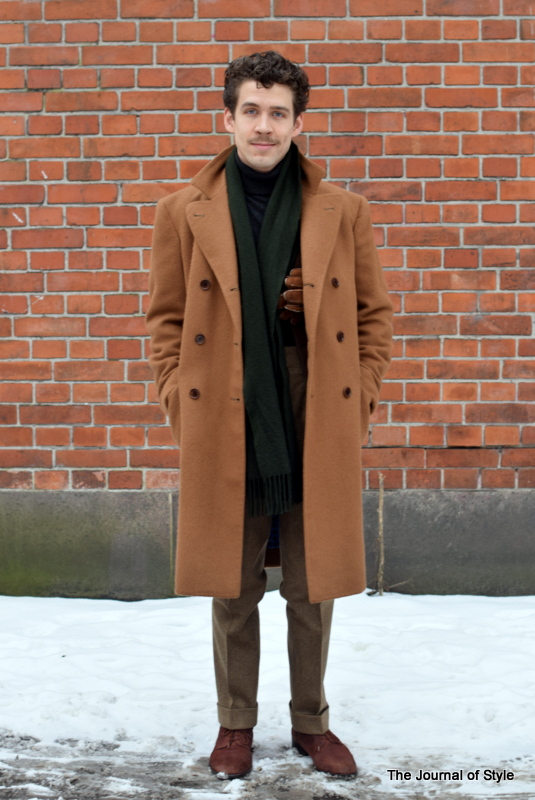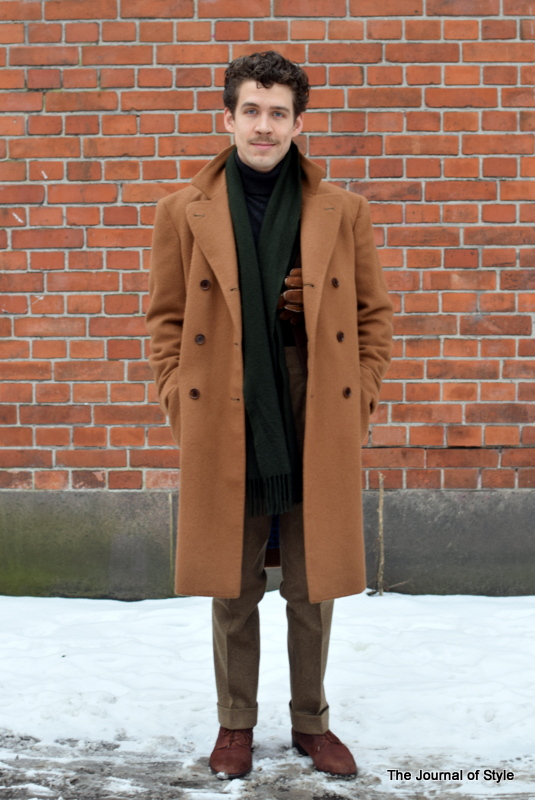 And, another look at his polo coat from Musella Dembech with martingale back. I like the way Jeppe add lambskin shearling gloves and a bottle green cashmere scarf to the overcoat. All items relate well.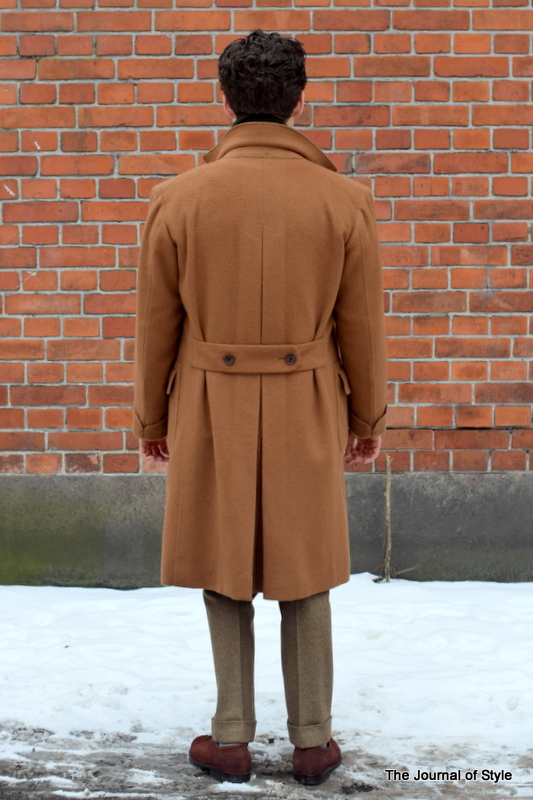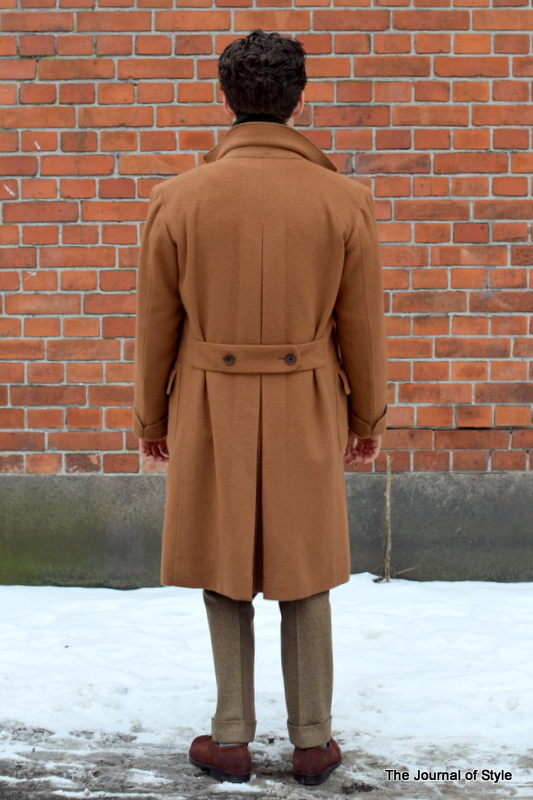 Photos: The Journal of Style