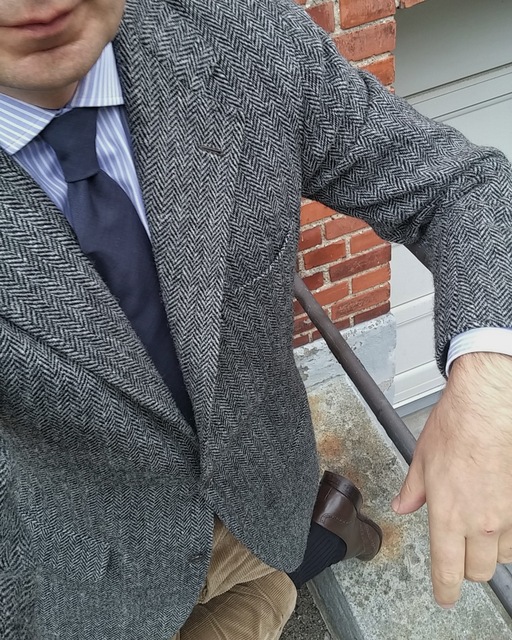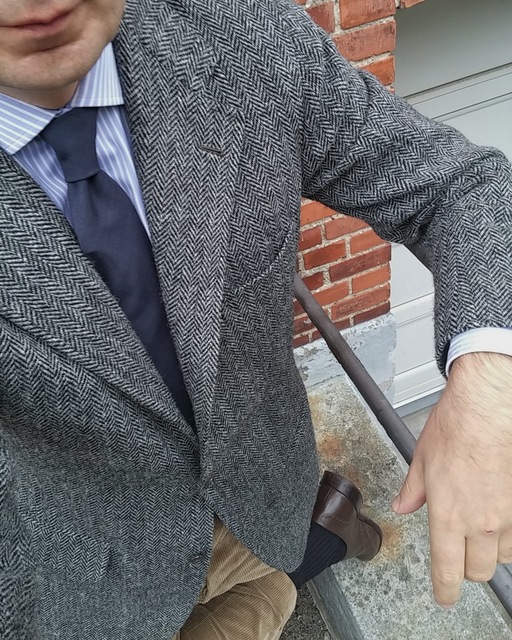 Nothing wrong with a distinct contrast between top and bottom, if you are in sports jacket. A contrast combination can be too hard though. Top and bottom may end up in completely separate camps.
To avoid that I like to create similarities between top and bottom as well. It may be the colour's hue, which could be at about the same level – as in the relationship between jacket and trousers shown above. And, it may be the socks that refers to the tie (and shirt) instead of the trouser's colour, also demonstrated above. A brownish handkerchief in the breast pocket would have completed the logic.
Both Harris Tweed and cord trousers are bespoke from​​ an Italian tailor. The brogue monk shoes are from an old shoemaker in Warsaw. The shirt is from Camiceria Carmen. And, Antonio Muro has made the unlined navy wool tie.
Source: The Journal of Style