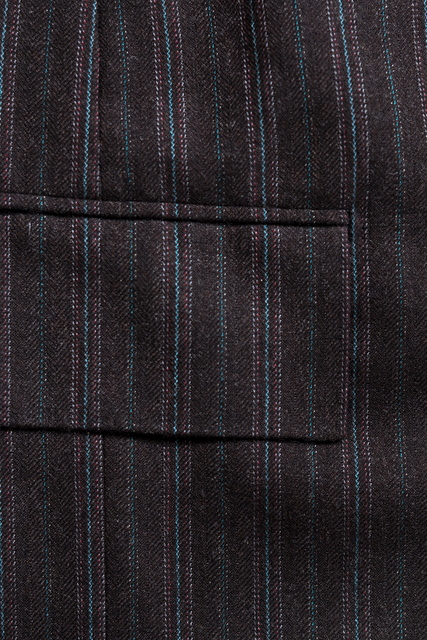 First part of my exploration of German bespoke tailoring has ended. The double breasted suit from Volkmar Arnulf has arrived. I will, of course, have some photos taken of me wearing it. I can disclose that cut, make and feeling are quite different from my Italian and English (and Danish) bespoke suits.
By now, let's look at some details. In the photo above you see one of the front pockets. Nothing special, you might say, but notice the stripes. They not only match meticulously. The jetting lets the stripes run in an unbroken line down the flap too. In other words, that is not a speciality of Anderson & Sheppard and expatriates solely.
Moreover, you can identify that the jacket has been cut with a side body, not a fish cut. You have to look carefully though. The seam below the flap is almost invisible due to exact pattern matching.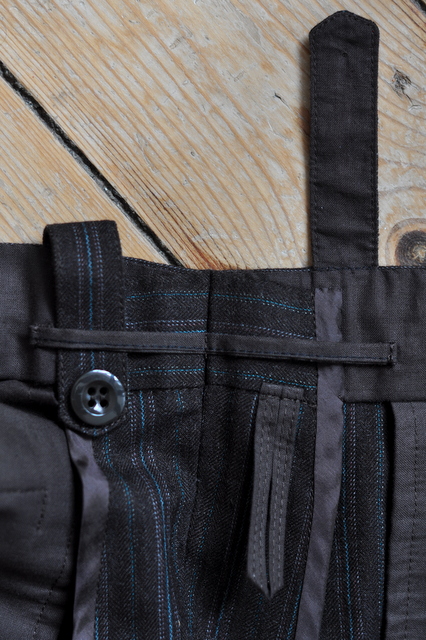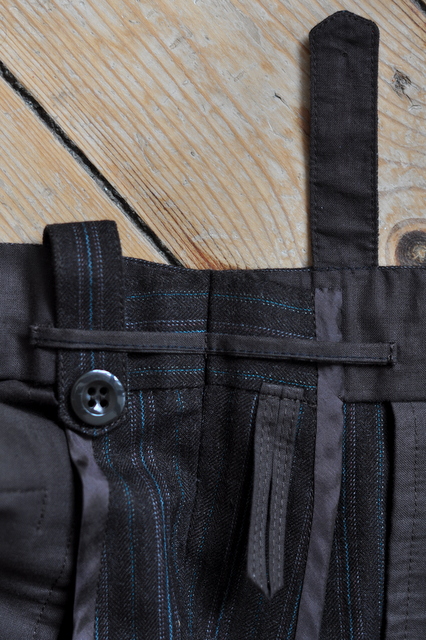 Trousers are made with side adjusters and buttons for braces. It is an either-or really. The waistband should fit snugly around the waist, if you select side adjusters, and it should be a tad larger, if you use braces. These trousers are cut for wearing with side adjusters. If I lose a little weight, miraculously, the buttons for braces are there. Note the ribbons with buttons and the loops.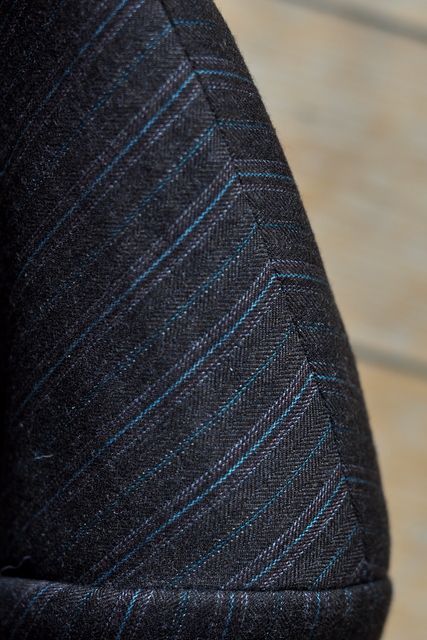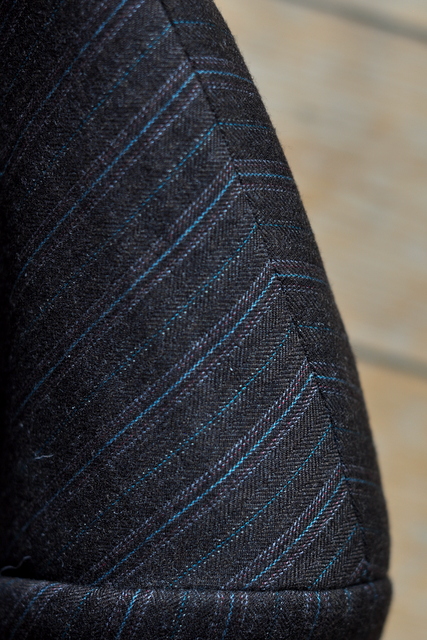 And, the shoulders. Back and front stripes cannot match, according to bespoke tailor Thomas Mahon of English Cut, who calls it "The Matching Myth". Well, they can. Volkmar Arnulf agrees that it is complicated to execute but it can be done. I did not ask for it on the double breasted, yet he wanted to demonstrate his skills, I guess, and so he has matched the stripes at the shoulders.
By the way, the vintage cloth is from the Grunwald store.
Source: The Journal of Style