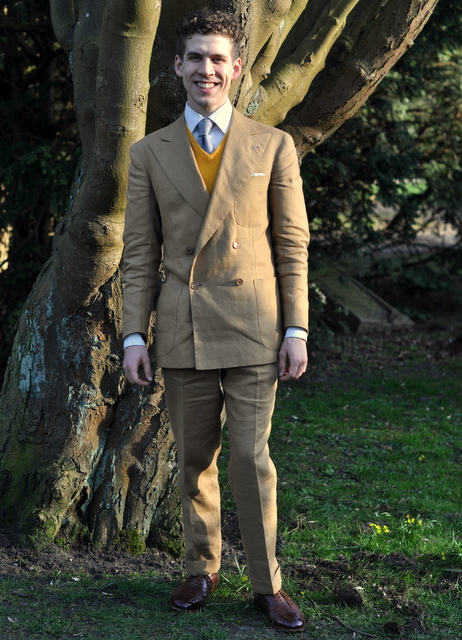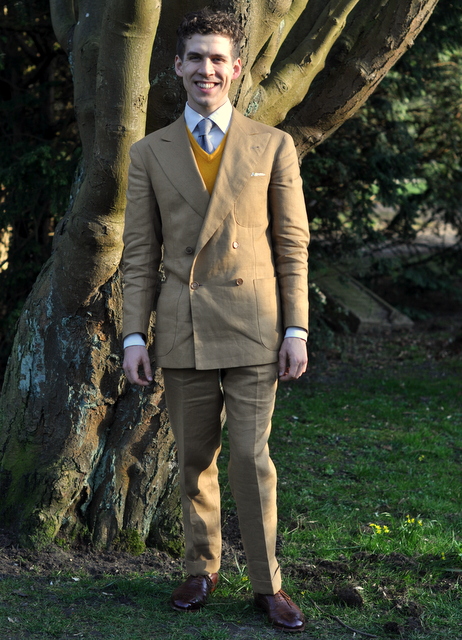 I've seen two suits in real life from Milanese bespoke tailor Musella Dembech. This linen suit I like a lot. It is made for Jeppe. Jeppe has a demanding build for a tailor but Musella Dembech handles it well.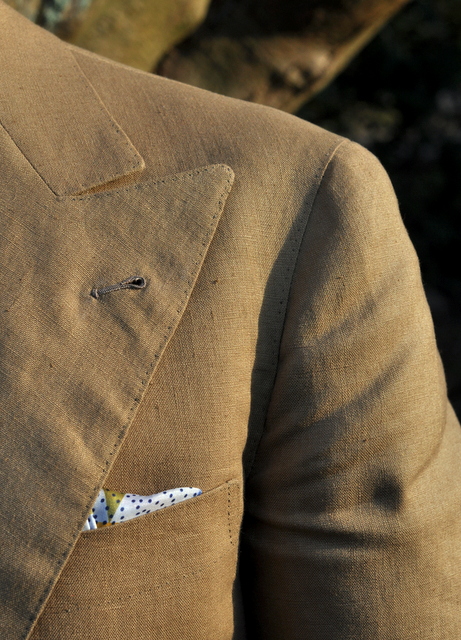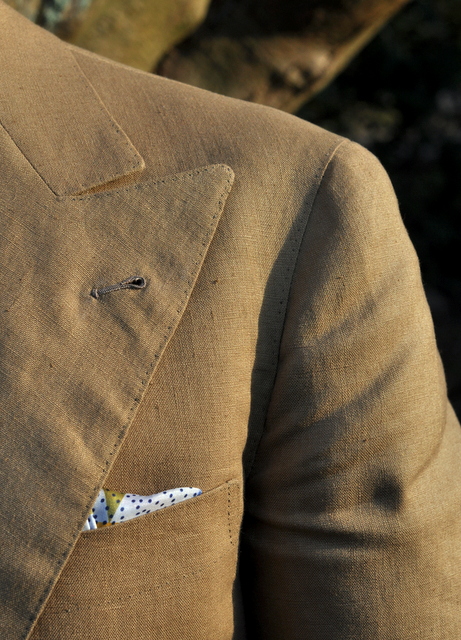 Shoulders are beautiful: light, with a little room, natural.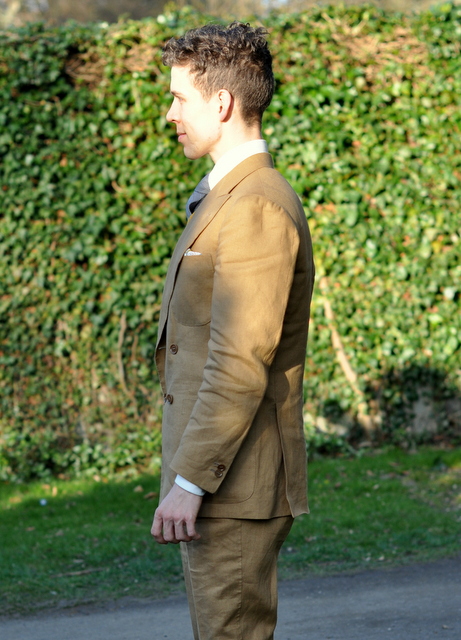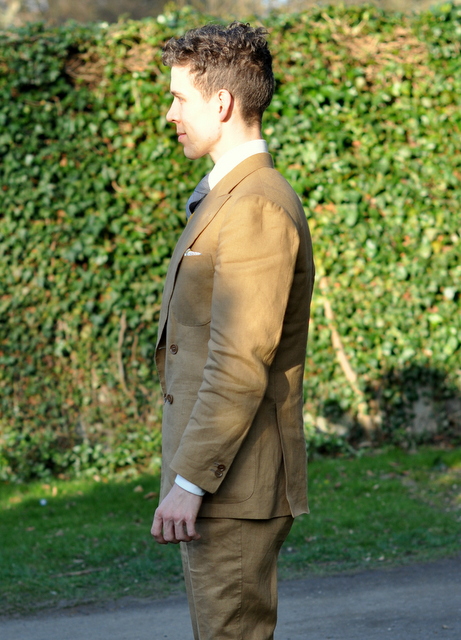 Although the linen is crumpling, you see that front and back balance, and sleeves too, are well executed.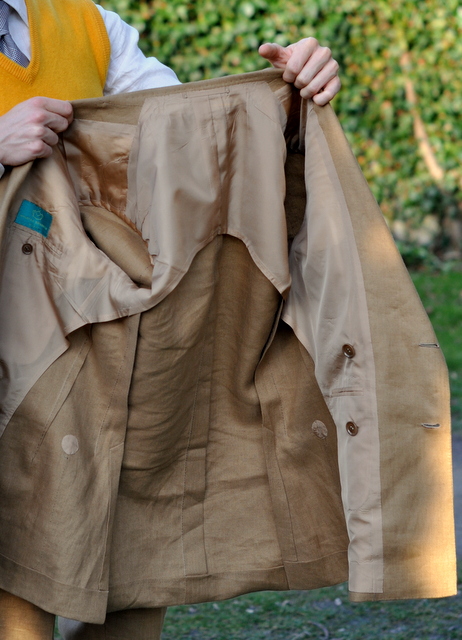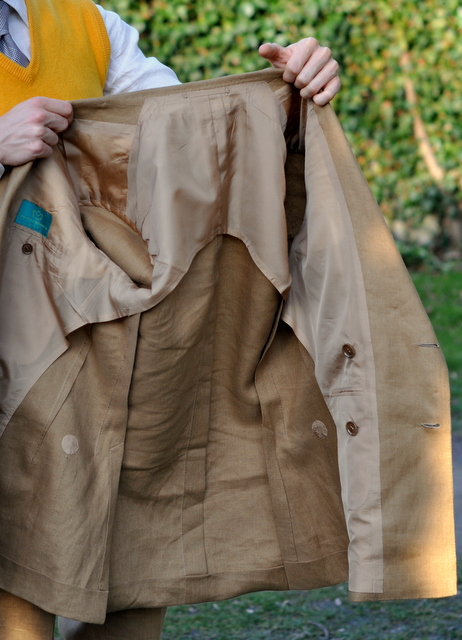 The jacket is unlined. Jeppe tells that is goes for the sleeves as well. That is the way Musella Dembech makes them, unless you ask for lining, specifically. The four button front with the lapel rolling to the lower button row, is also a favourite of Musella Dembech.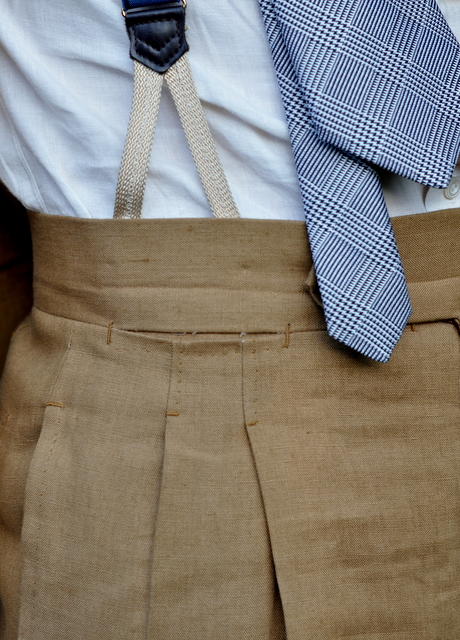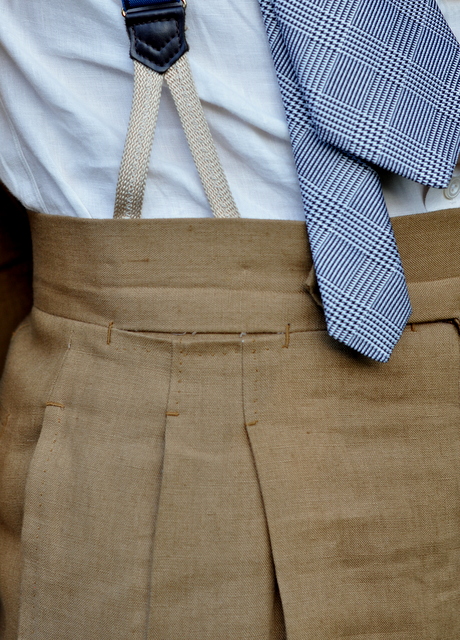 A nice high waistband, handmade details and braces with rubber band, which Jeppe prefers to boxcloth braces.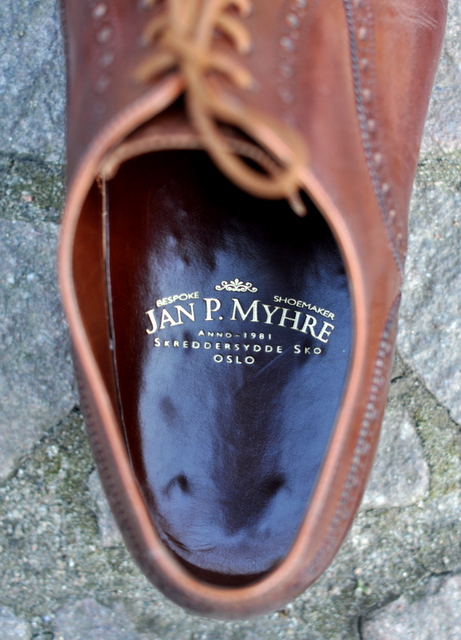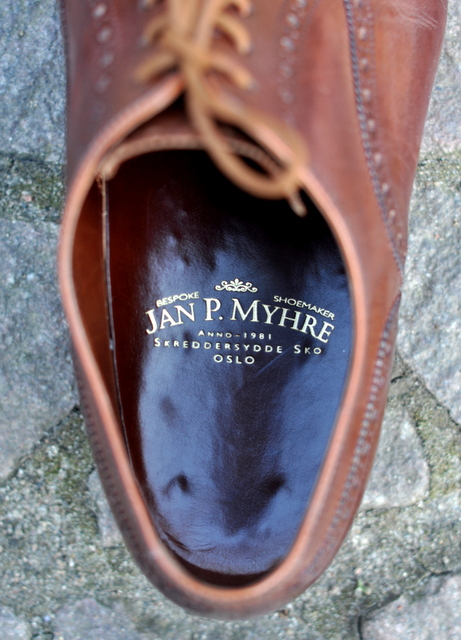 Jeppe is wearing a pair of bespoke oxford shoes from Jan P. Myhre in Oslo, Norway.
"The best fitting pair of shoes that I have," Jeppe says. He has experience with other bespoke shoemakers as well.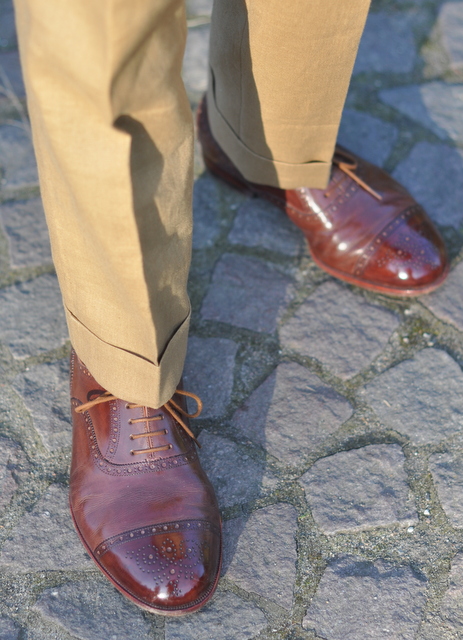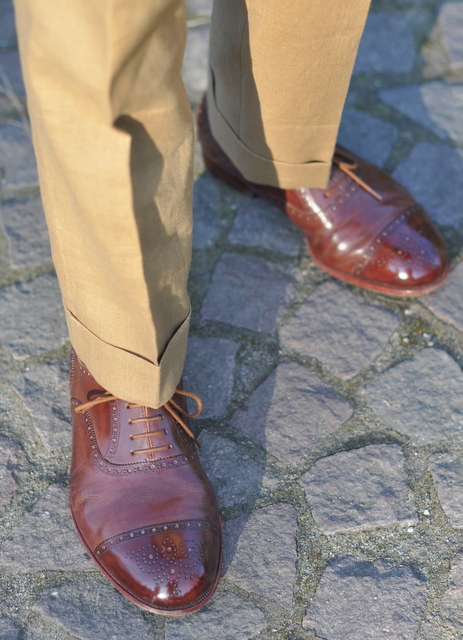 I will add that the brown partly vegetable-tanned boxcalf looks gorgeous. Jeppe's excellent shine helps, of course.
Source: The Journal of Style