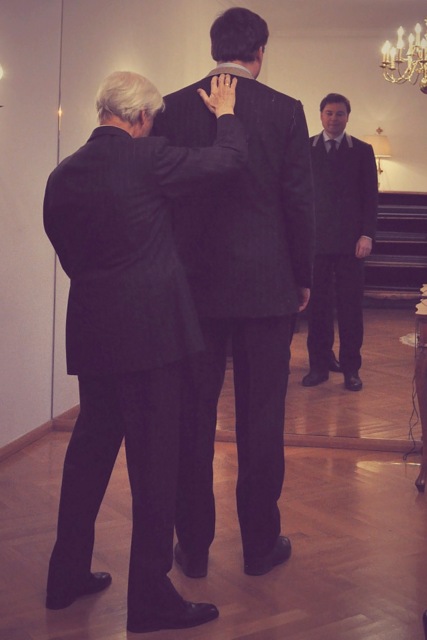 Concepts like "drape" and "manica a mappina" make little sense in Potsdam. "Perfection" and "harmony" seem more appropriate words.
Romantics of tailoring will turn down the latter approach for being analytical. They prefer artistic nonchalance and a charming inaccuracy.
Which is the better tailoring philosophy, I don't know. But I know I am fond of Volkmar Arnulf's way of creating a suit. The suit is fitted, but not tightly fitted like a second skin. The cut is clean, yet in no way shapeless. Jacket body and sleeves are very comfortable and flexible, though not loose at all.
Okay, it is a little early to make a judgement. The finished suit remains, and I will also have to wear it for a couple of times, before I can settle on the result. But the suit feels promising indeed.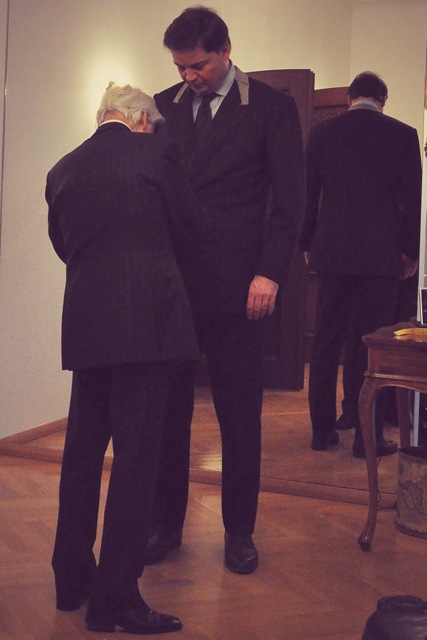 The current fourth fitting includes small adjustments of trousers, jacket collar and vents, shoulders. It is not much, just tiny tweaking of different components.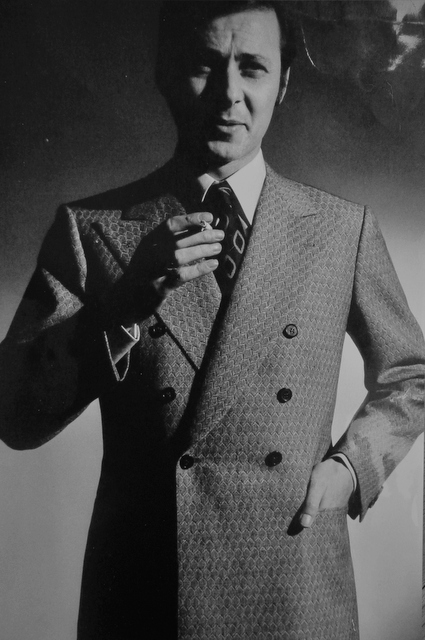 After the fitting, I browse a few old large black and white photos from the 1960s and 70s. Mr Arnulf is in all of them modelling suits and overcoats cut by himself for himself. I cannot help being extremely impressed. They all look flawless.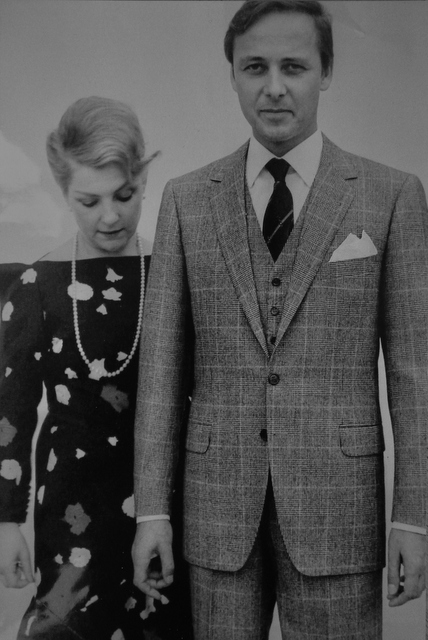 Typically (I can now say after meeting Volkmar Arnulf the fifth time), he rejects to make a big deal of the photos. He criticizes a glen plaid suit in one photo for being lifeless, and then adds apologetically that "it was made to show specific skills" pointing at the jacket plaids, which match the plaids on the trousers.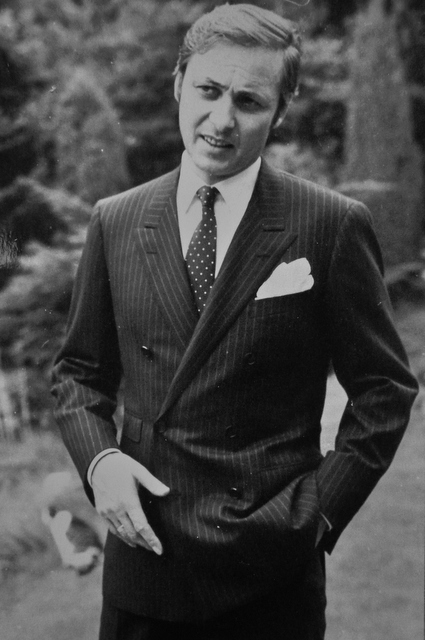 Real masters often have little need to lay claim to greatness.
Source: The Journal of Style