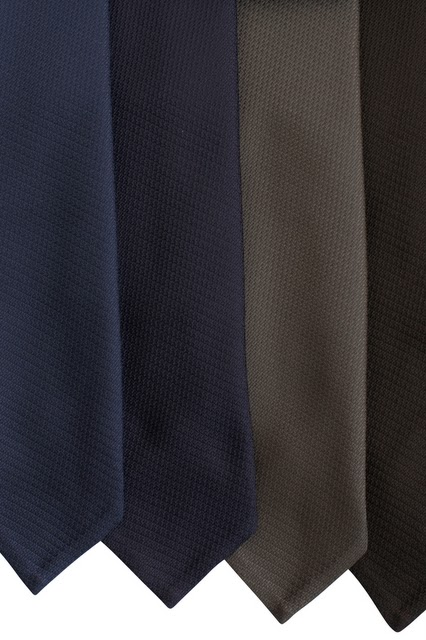 Room for another tie?
I've been working on the perfect grenadine tie for a while. Now it is ready.
It is made of freshly woven silk grenadine from Como. The tie is untipped/unlined for ease, yet it has a strip of interlining for support in the knot.
Every single tie has been meticulously crafted by hand in South Italy. I am quite certain that you will not find a better grenadine tie anywhere else.