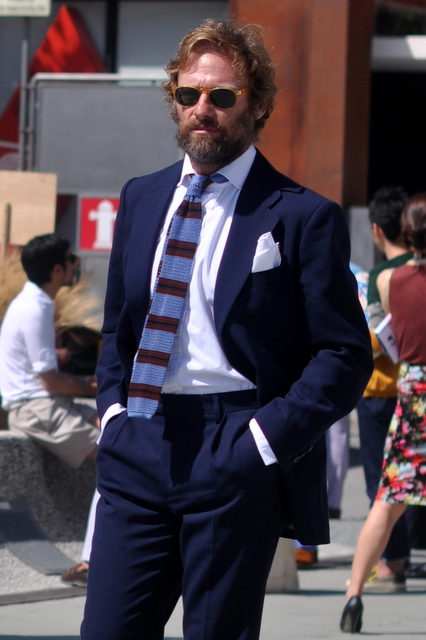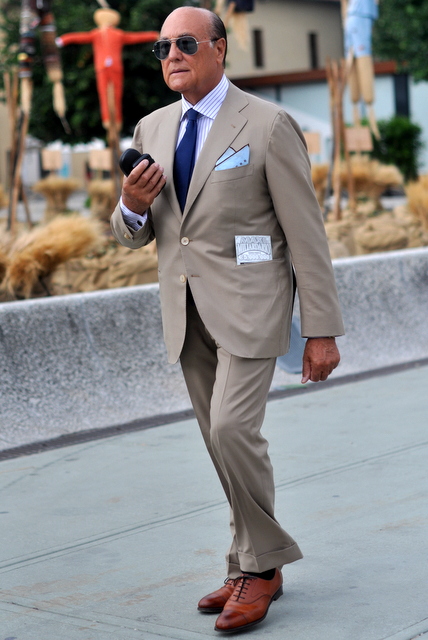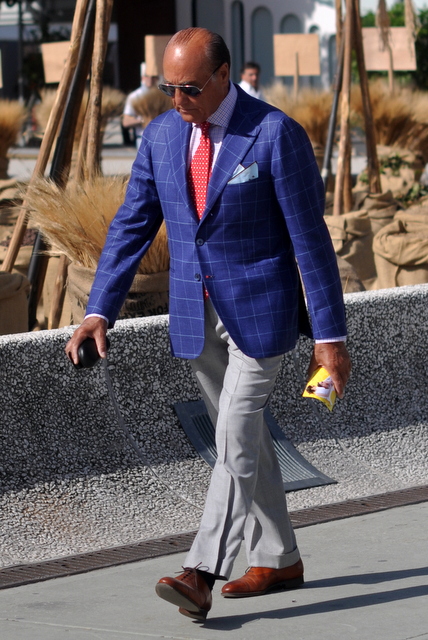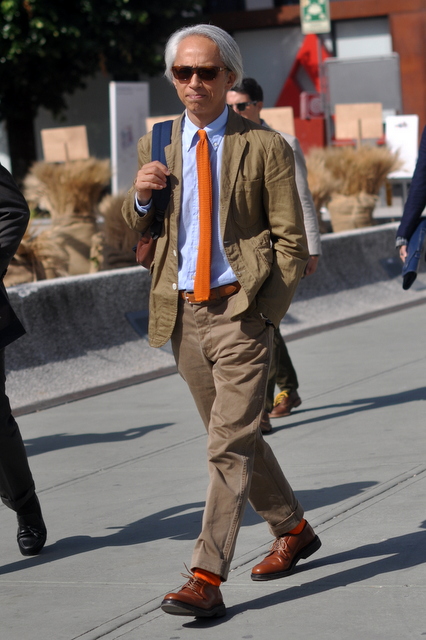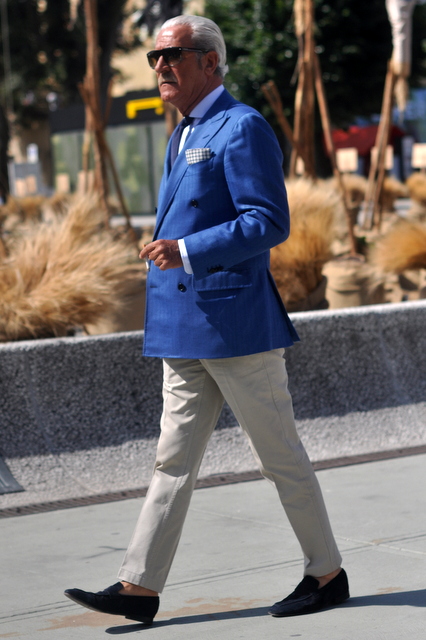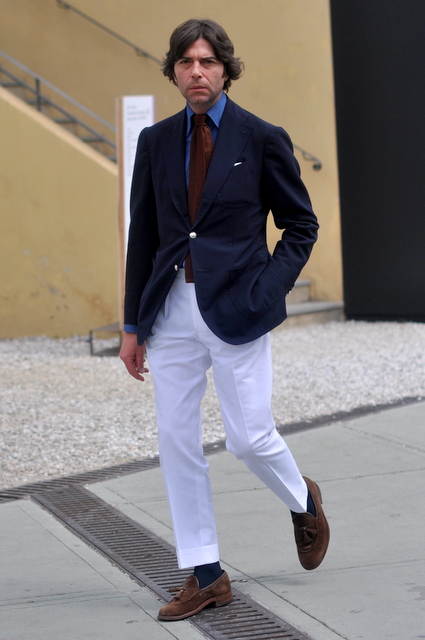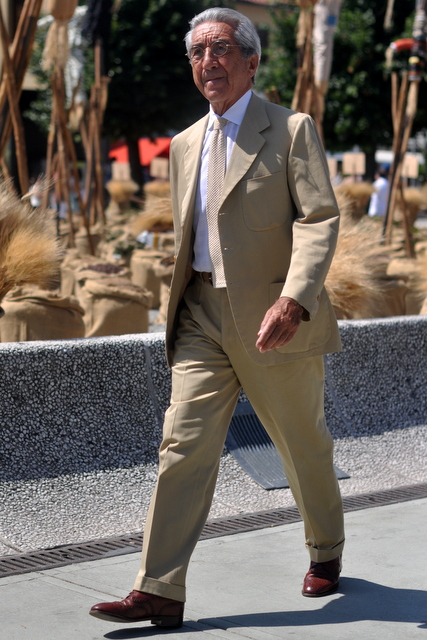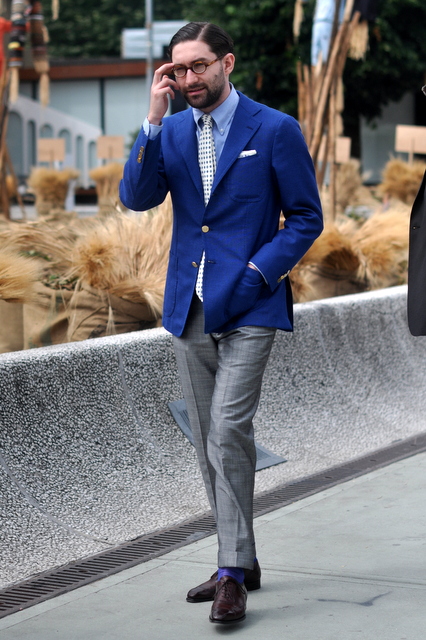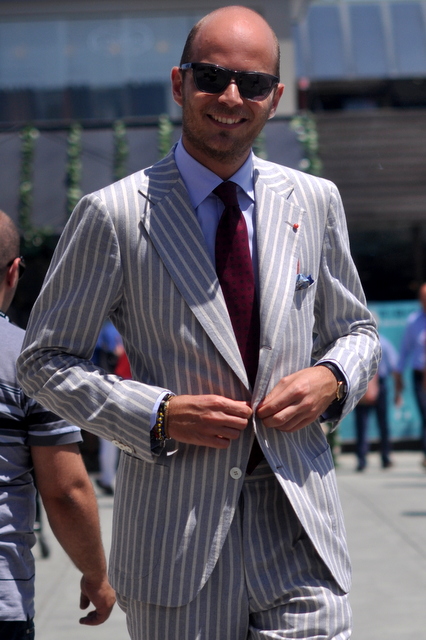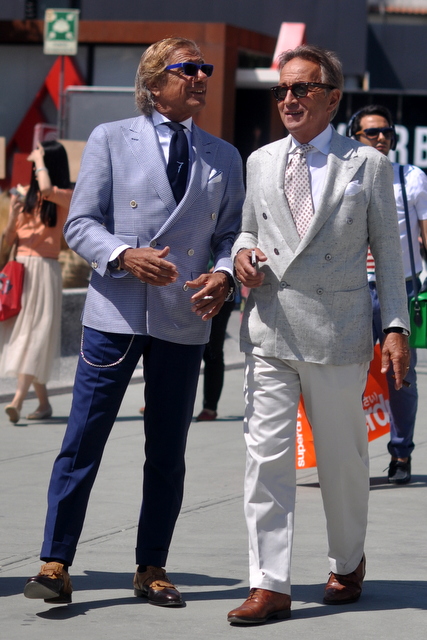 The Pitti Uomo ritual in Florence starts next week.  Many love to watch the participants on the street, and many love to criticize what they see.
I shall bring my camera again to feed the spectators.
In the meantime my Top 10 of necktie wearing men at Pitti Uomo of summer 2012.
Did you see the Doppelgänger?
Photo source: The Journal of Style