Sweden plays significant role in producing modern tailoring.
Together with dutchman Frederik Scholte, swede Per Anderson skipped the Victorian form-fitting cut, when the 20th Centrury began. Instead they introduced an epoch-making jacket on Savile Row with fullness in chest and over shoulder blades, also known as the drape cut.
Per Anderson has not been the only Swede on Savile Row. Apparently, there has been a flux of Swedish tailors travelling to London up until the 1950s. It seems likely that they have influenced English tailoring tradition too.
And, not surprisingly by now, one of the world's oldest bespoke tailoring houses is Swedish: A. W. Bauer.
Founded in 1863 in Stockholm by Julius Bauer, A. W. Bauer started 50 years before Caraceni in Rome, the oldest bespoke tailor in Italy.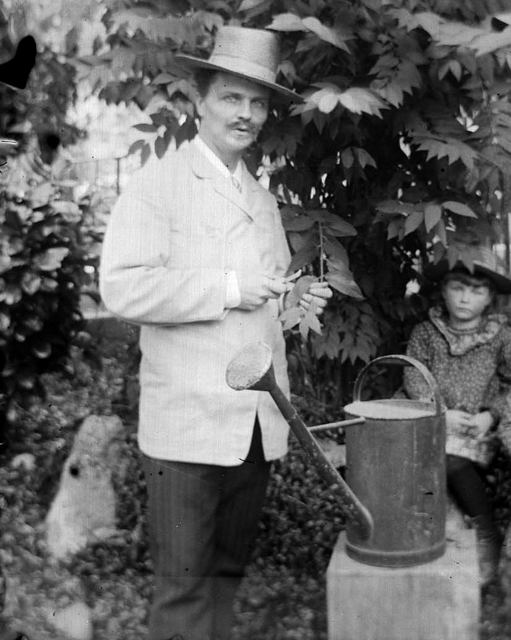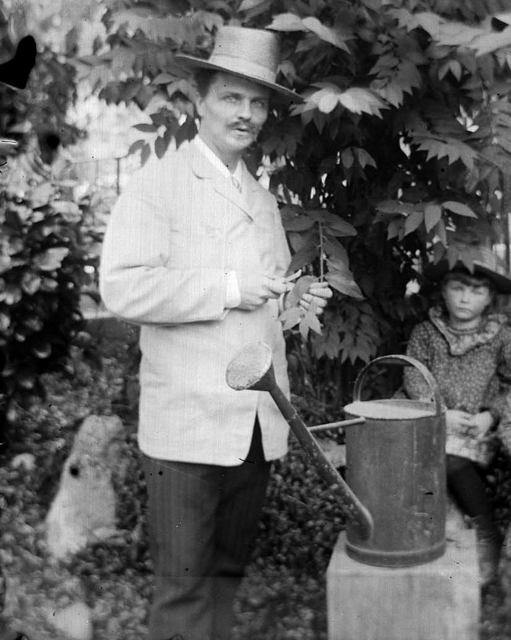 Through times many famous people have been clients of A. W. Bauer, among others the Swedish king, the Wallenberg family and playwright, poet and painter August Strindberg. We find a letter from Strindberg to a friend in Stockholm, in which Strindberg stresses that the friend should remember "to pay Bauer in cash", when he picks up Strindberg's new coat, because "it will give him 25 percent discount".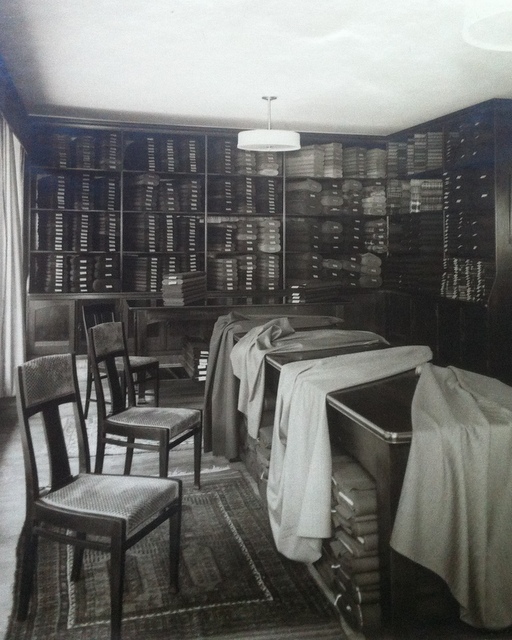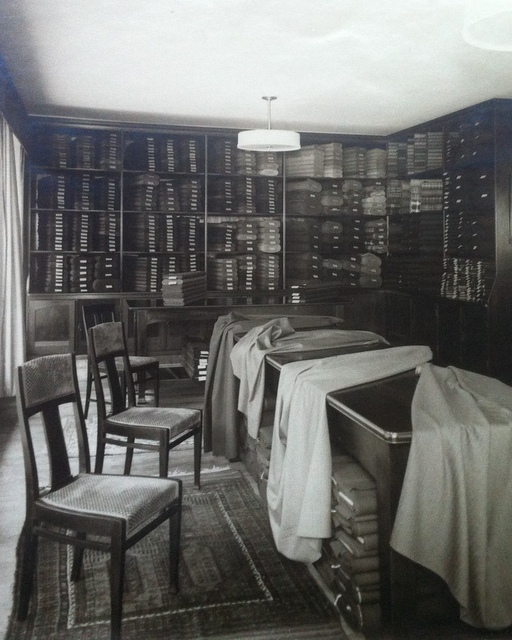 A.W. Bauer was run by the Bauer family to 1948, when Louis Bauer, grandson of the founder, passed away. Curt Moberg, who already owned shares, took over the firm.
He faced hard times. Like so many bespoke tailors, A. W. Bauer had to deal with declining demand during the last part of the 20th Century.
At the start of the 21th Century, an upcoming closing of the firm was a plausible outcome. A. W. Bauer, now led by Curt Moberg's son, cutter Börje Moberg and tailor Göran Johansson, didn't have apprentices, and the two masters were in the autumn of life..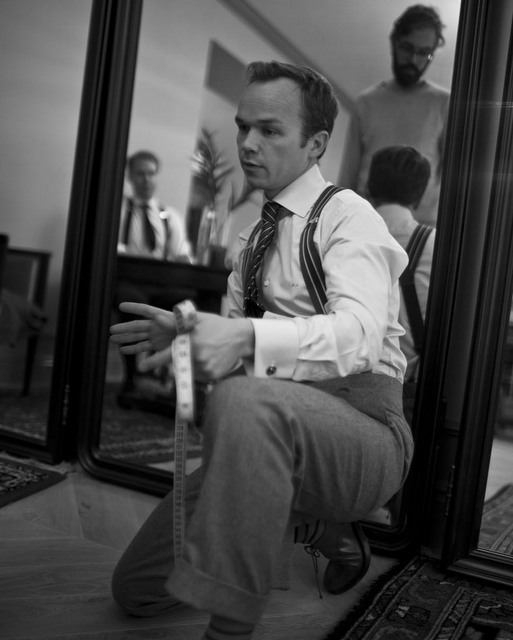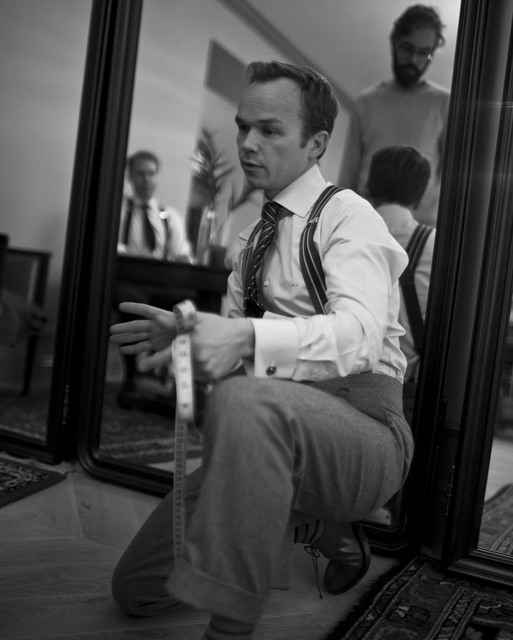 Then Frederik Andersen, a young tailor from the Royal Theater introduced himself. He wanted to learn the craft properly. After a lot of pushing, Börje Moberg and Göran Johansson let him in as an apprentice.
Börje Moberg and Göran Johansson were old school tailors "with quality standards from the golden age of tailoring from 1920 to 1950," Frederik Andersen tells.
After his apprenticeship, Frederik Andersen went to Henry Poole on Savile Row to specialize in cutting. Arriving back to A. W. Bauer, Frederik Andersen agreed with mr. Moberg and mr. Johansson to buy the firm.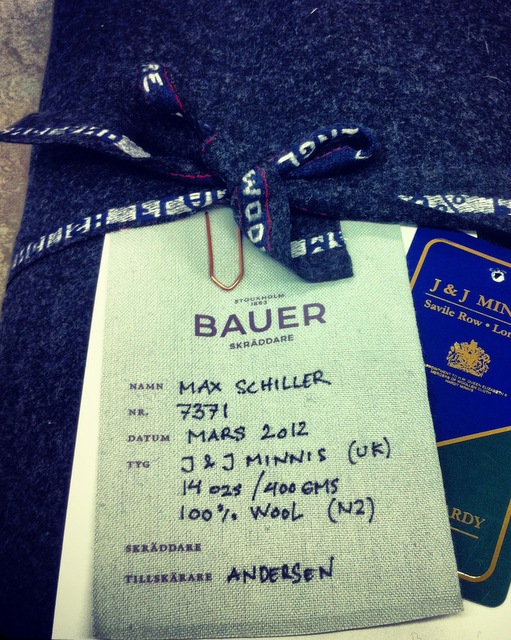 Frederik Andersen then started to recreate the firm. He wanted to keep intact the craft but he realized that he had to develop the business side.
"Sewing is not enough. Atmosphere in the shop and following fashion and present lifstyles are critical to attract customers, who can afford the prices," Frederik Andersen explains to me.
Today, things are improving. They are five tailors in the house now, and they have made their own apprenticeship program with two apprentices at a time.
Searching the web, I found the following photo of a newly cut suit from A. W. Bauer. I think it illustrates Frederik Andersen's goal nicely about making bespoke tailoring contemporary: http://daniel.cafe.se/files/2010/05/byredo1.gif
Photos: Nordiska Museet and A. W. Bauer