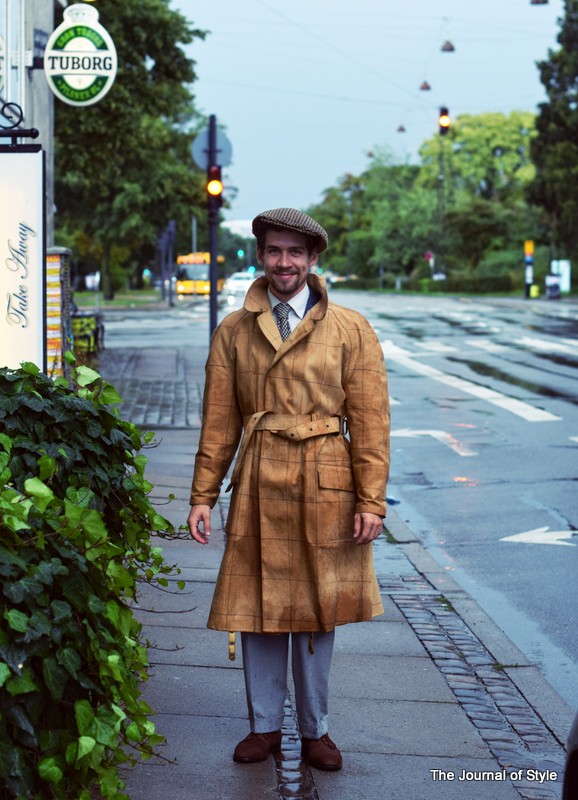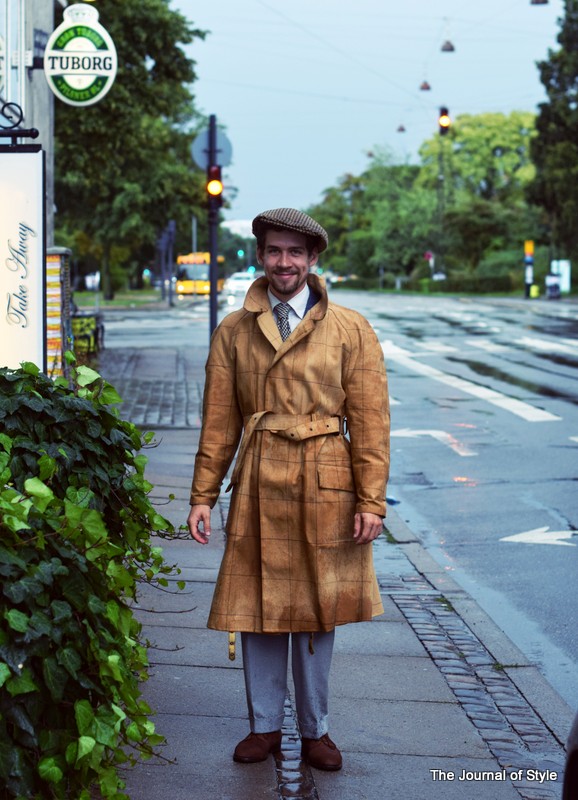 Cold rainy weather has arrived. It doesn't make life easy for the man, who loves a pair of trousers with a sharp crease. A few drops of rain, and the crease starts to lose grip.
Jeppe, who rides the bike most days, found a wonderful old Ralph Lauren rain mac with a long skirt at eBay. It gives more crease protection than the popular short rain macs today.
Jeppe's brown nubuck shoes are bespoke from Jan Kielman in Warsaw. The flannel trousers and the hidden tweed coat are bespoke from Musella Dembech in Milan. The bespoke shirt is from Maria Frittolini in Paris.  A now deceased Parisian hatmaker made Jeppe's tweedcap to measure.
Photo: The Journal of Style