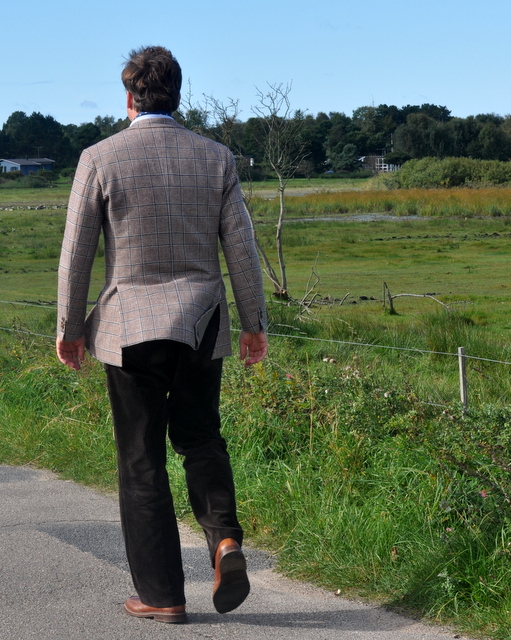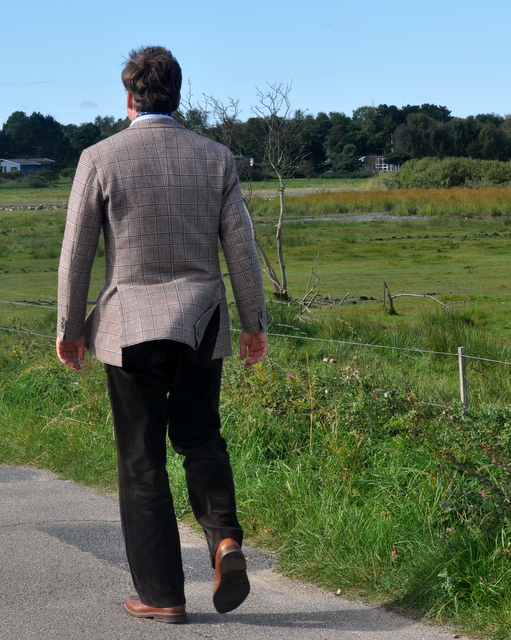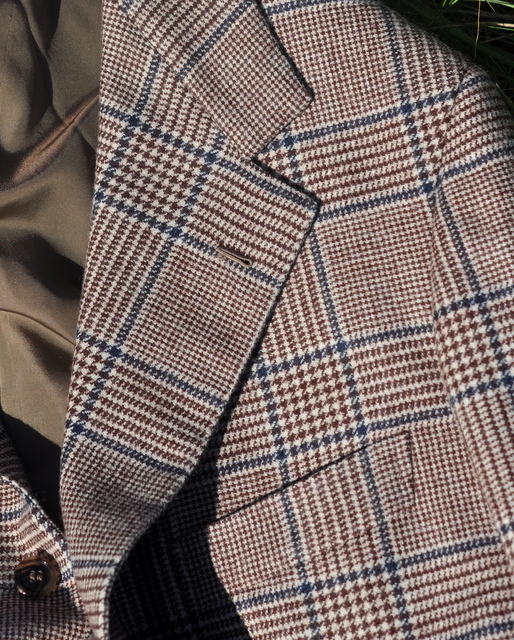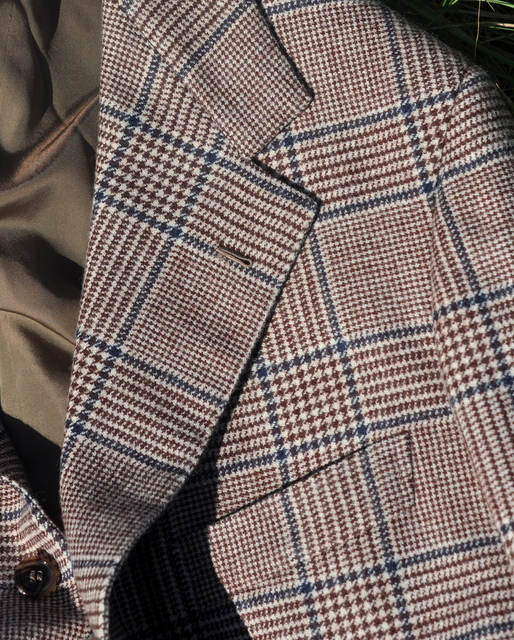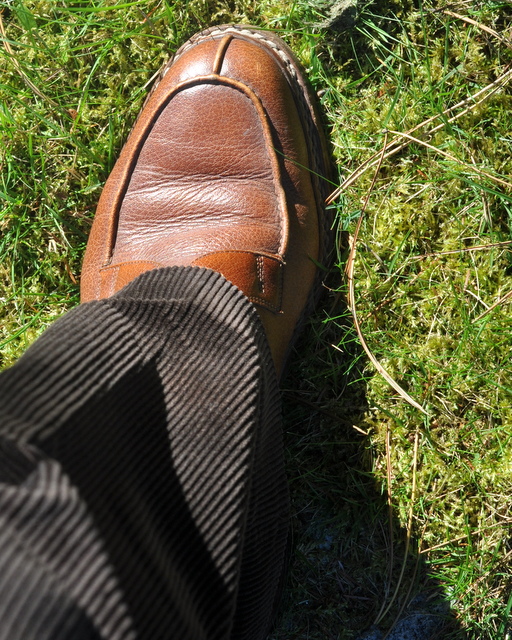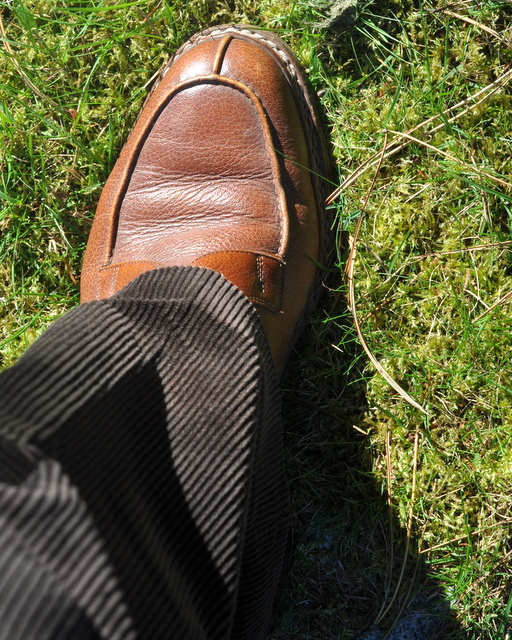 We went up north to Rørvig for the weekend. Summer colours are still visible but you feel the change is coming. Temperatures have fallen, the wind prickles, and you must reach for the tweed to keep yourself warm.
I am wearing a newly made bespoke jacket in light brown Prince of Wales plaids combining it with mocha brown cords, a sky blue shirt, a dotted blue neckerchief, an argyle slip-over and (unpolished …) handmade split-toe shoes.
The jacket is lovely soft and comfortable. The current bespoke interest in car jackets with pleated back and shooting jackets with "dirty" sleeves feels misguided, when a jacket cut is like that. I am not sure, if the shirt shoulder construction, which is common to deploy on sports jackets in Italy, gives much extra flexibility, but it contributes to a nice rounded shoulder and upper-sleeve line.
Source: The Journal of Style