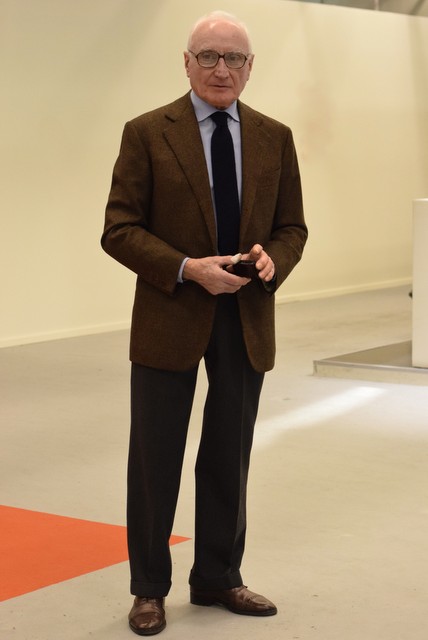 First stop, when dressing down a business suit, should be a solid brown sports jacket in combination with midgrey flannel trousers, sky blue shirt, blue tie and brown shoes.
I had almost forgotten it. The elderly man in Pitti Uomo two days ago reminded me about the tradition, and just how bullet proof this particular sport jacket style is.
You might question the blue shirt and the blue tie but they are the whole point in my opinion: These colour tones are what you need to urbanize and to modernize your rustic old-fashioned tweed and flannel.
Try sports jacket attire numero uno.
Photo: The Journal of Style