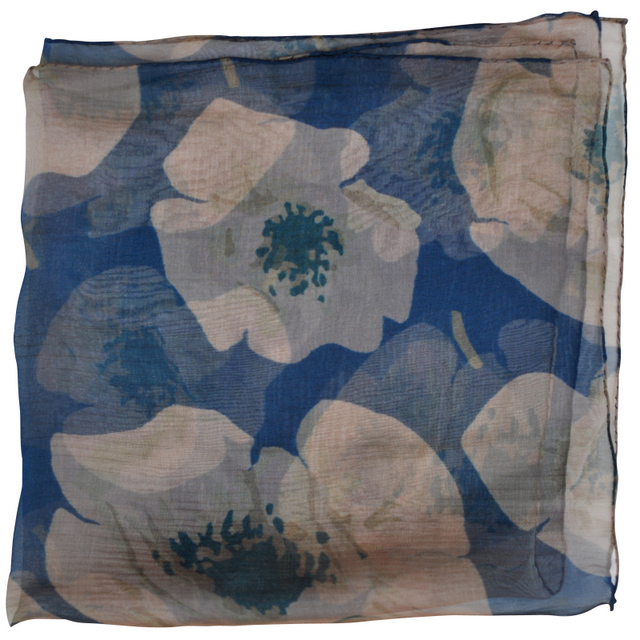 White flowers on blue, silk chiffon
Last year I had a few handkerchiefs made up from deadstock silk crêpe. Afterwards, I found myself wearing these handkerchiefs all the time. Why? I got the elegance of silk, and I got handkerchiefs, which put little pressure on the breast pocket, although the size is generous 42 x 42 cms. Moreover, I got handkerchiefs, which would stay in place all day.
So, I had to have more made up. I sent carefully selected deadstock silk crêpe to my master maker in Italy, who delivers a class above most so-called artisan brands out there, and the finished handkerchiefs arrived last week.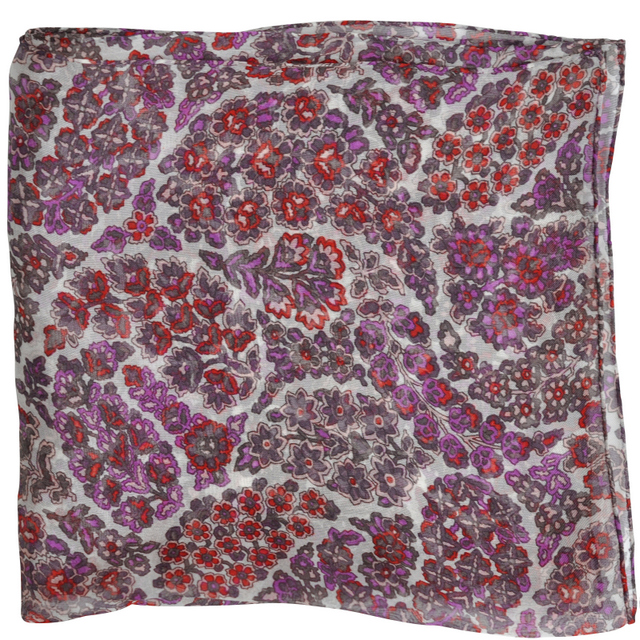 Orange flowers on green, silk satin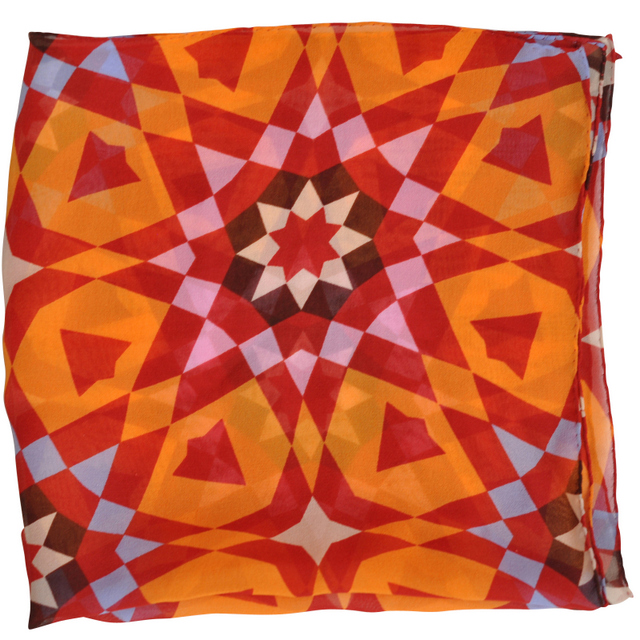 Silk georgette handkerchief in red, yellow and orange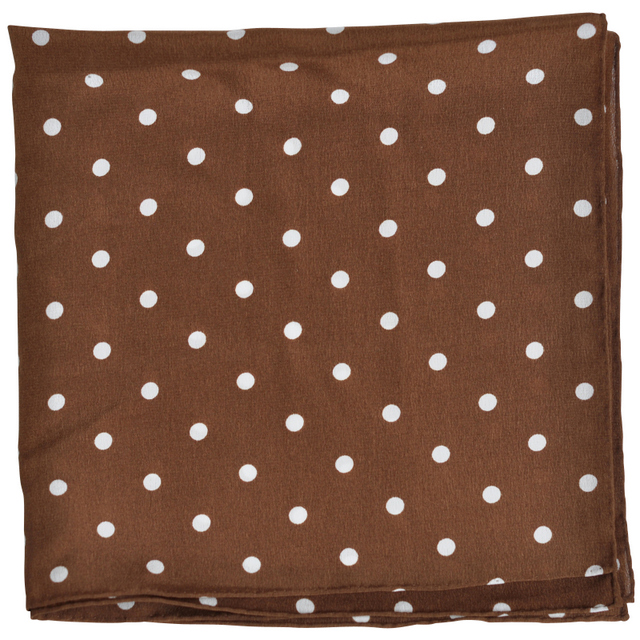 Polka dot handkerchief in brown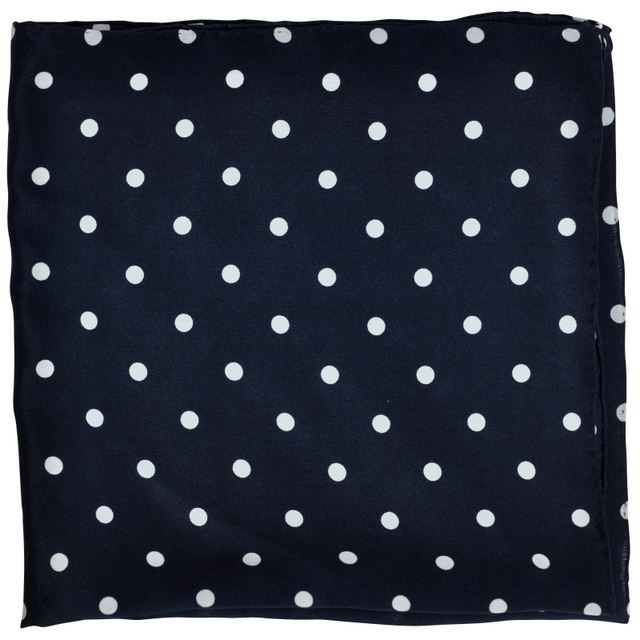 Polka dot handkerchief in navy blue