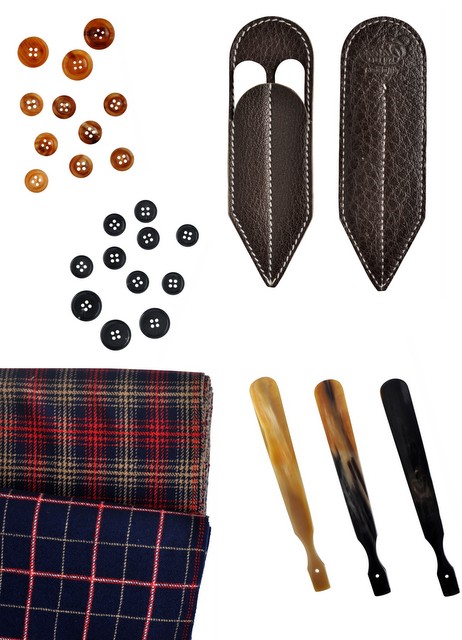 I don't do collections. I find cloth and accessories, which I like, and then I upload photos and short texts to the shop. I hope the items will be beyond fast fashion.
The latest additions are a few lengths of blue Mario Zegna jacketings from around 1980. Indeed, Italian mills once made great heavy cloth. I have also added horn buttons in cognac brown and dark navy, and shoe horns made in Denmark since the 1930s in classic minimalistic Nordic design.
Furthermore, small leather casings for shirt collar bones have arrived. They are handmade by Cisei, a Japanese artisan, who lives in Florence. Leonardo Bugelli, bespoke Florentine shirtmaker, came upon the idea to the casings.