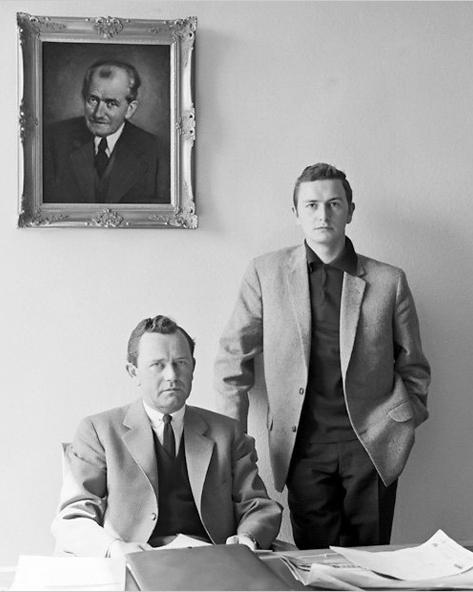 As a boy, I could not identify with a Porsche. The rounded shapes didn't fit my imagination of a sports car. A real sports car should be sharp edged like a Ferrari or James Bond's white Lotus in The Spy Who Loved Me.
Today, I appreciate Porsche more. That is, the 911 from the 1960s, which turns 50 this year. Porsche's newer models appear a bit vulgar to me compared to the old elegant 911s, modelled by a young Ferdinand "Butzi" Porsche.
In this magnificient photo from 1960, we have the Porsche dynasty. Standing to the right, Butzi Porsche. Seated, his father, Ferdinand Anton Ernst Porsche, known as Ferry Porsche. In the painting on the wall, Ferdinand Porsche, Sr.
Notice Ferry Porsche's pinned collar, which was a trademark of his, and Butzi Porsche's relaxed and fashionable polo collar jumper.
Source: Porsche