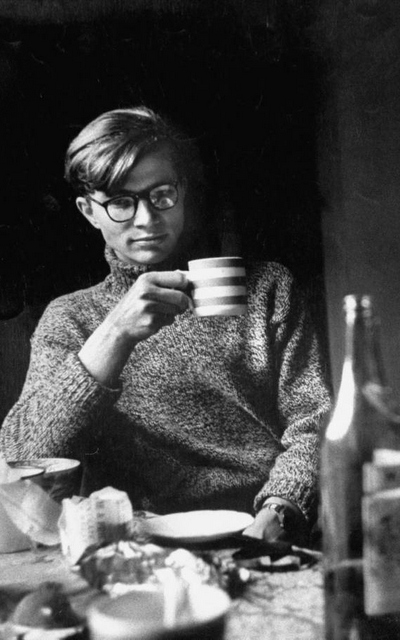 According to French fashion historian Farid Chenoune, the roll neck jumper together with "worn trousers, crumpled corduroy, dirty shirts, torn sweaters, sagging socks [and] unshined shoes" became a symbol of a sartorial casualness and slovenliness among educated youth in Europe after The Second World War.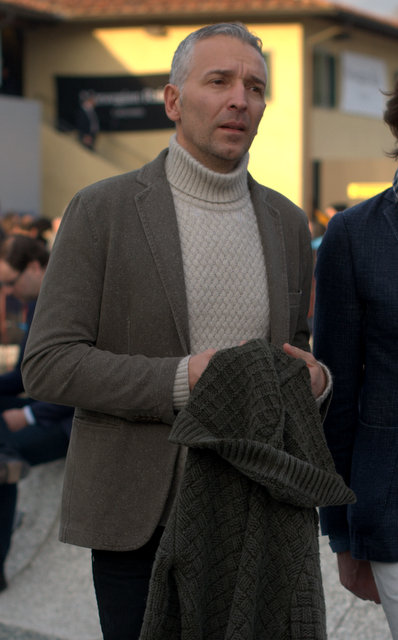 Although clothing has been largly detached from social origin, the roll neck still has an intellectual or educated touch, hasn't it?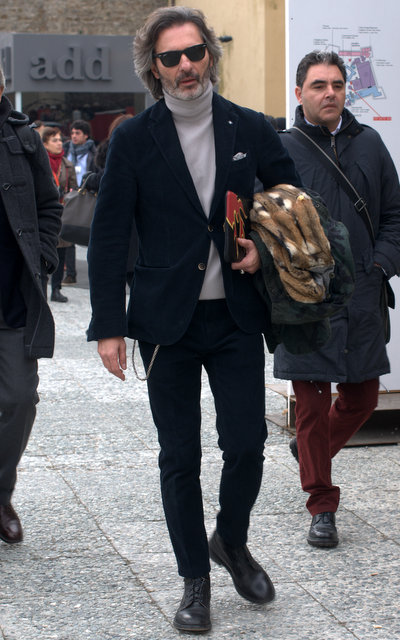 On the other hand, it might just be a totally clean and connotation free instrument like most garments nowadays.
Source: The Journal of Style in Florence (Colin Wilson photo from Getty Images)