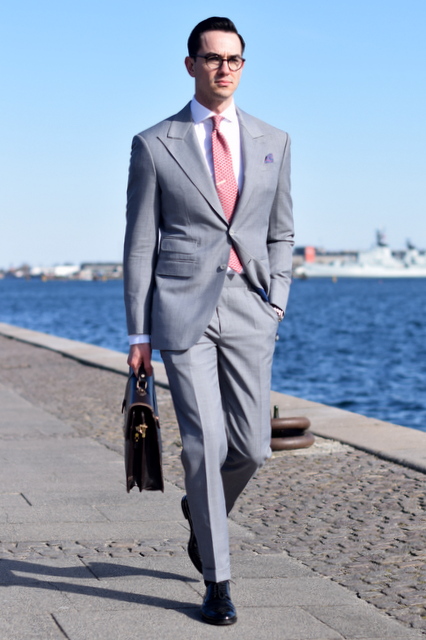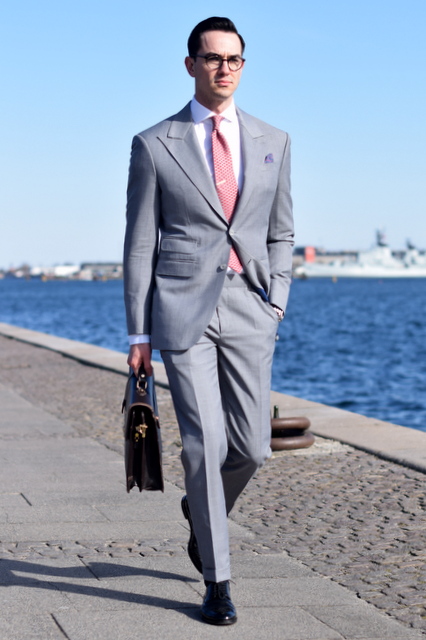 What to do, if traditional bespoke is out of your budget?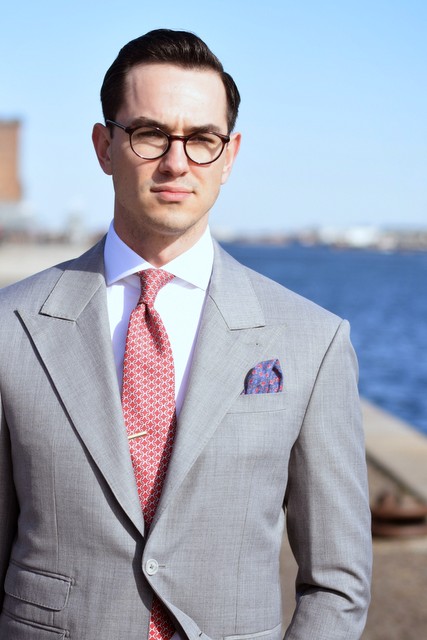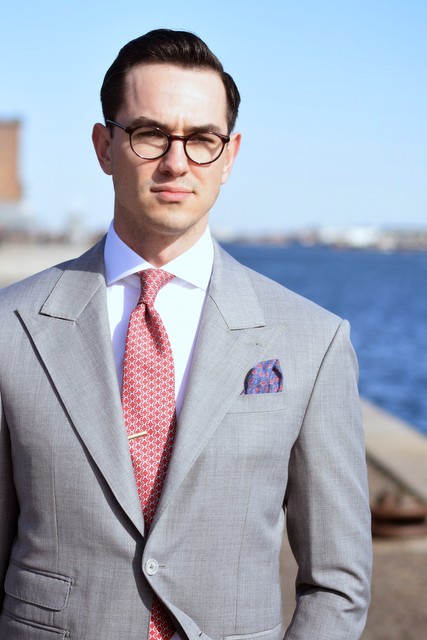 Jakub, a law student at University of Copenhagen, shows a solution. He orders his suits from a travelling MTM tailor based in Thailand, when he visits Copenhagen quarterly. The price of two-piece starts at 350 Euro.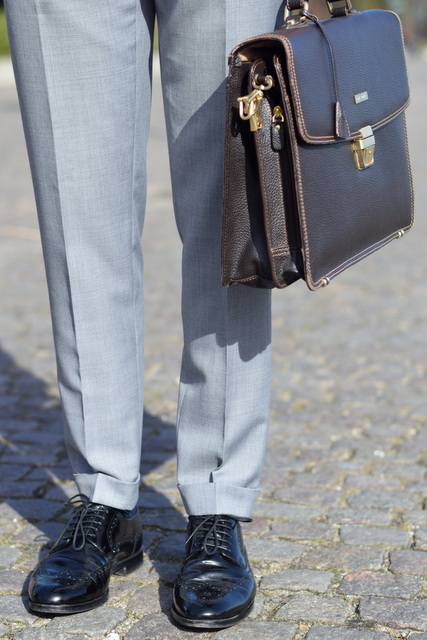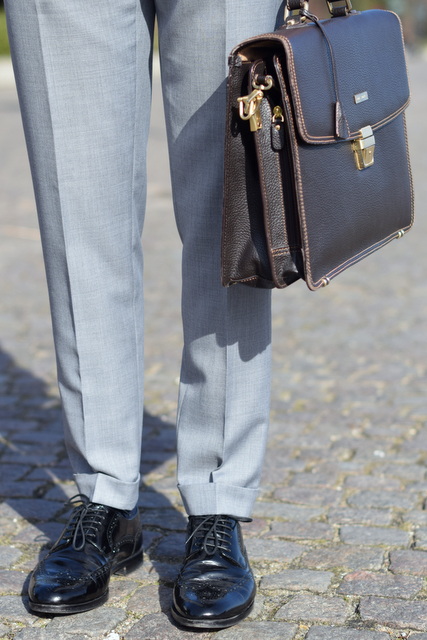 What I really like is that Jakub demonstrates that taste, not the wallet, is the important faculty, when it comes to excellent dressing. Jakub knows, how his light grey suit should fit, and he has an eye for colours and  detailing.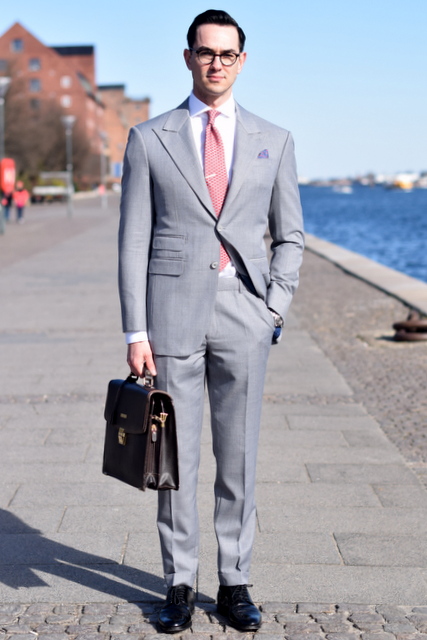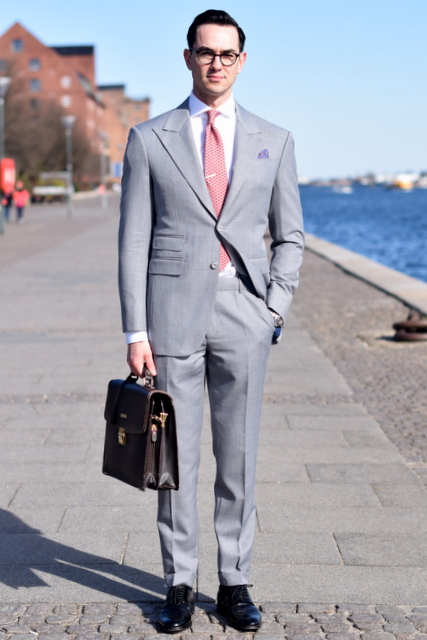 Surely his tall and slender build helps him but it would be wrong to attribute the style effect to that advantage alone. In fact it is not very important. The difference comes from his ability to use clothing harmoniously.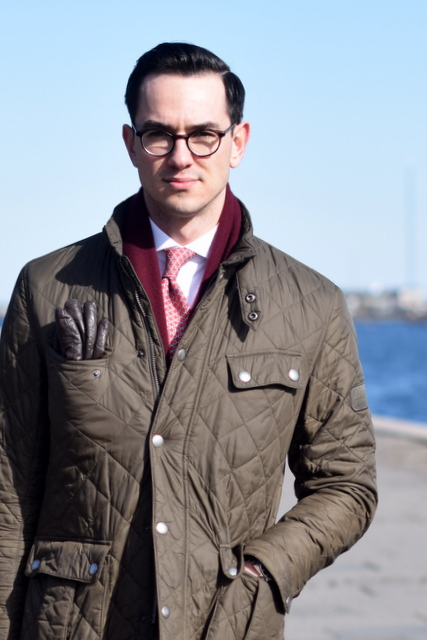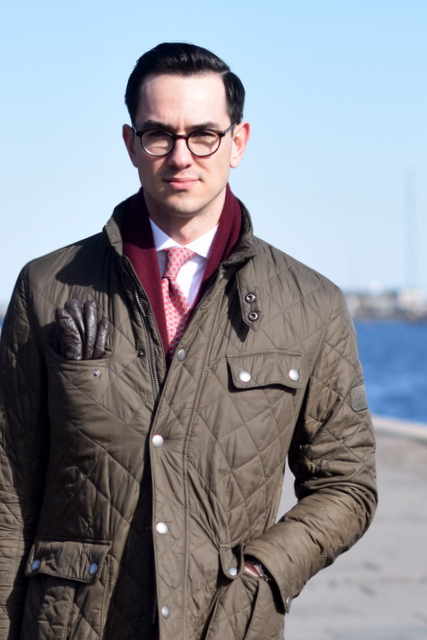 Jakob keeps himself warm in a quilted jacket from Barbour. The foulard tie is from Hermês, and the blake-stitched shoes are by Cole-Haan.
Photos: The Journal of Style