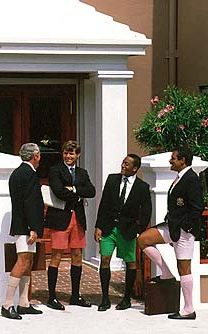 On Bermuda Bermuda shorts aren't just for the holidays. Businessmen, although mostly of the older generation, wear them on a daily basis teamed with a navy blazer, shirt, tie, long socks and loafers.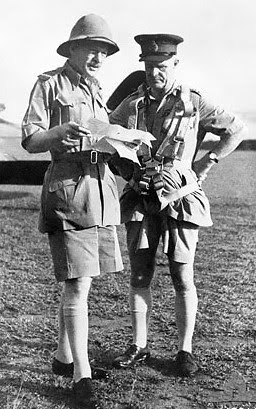 The English introduced them to Bermuda close to a hundred years ago. The army needed a tropical uniform for the hottest colonies and ended up with a solution that included a pair of short trousers.
Bankers and other businessmen adopted the short trousers in the 1920's and Bermuda appropriated the name.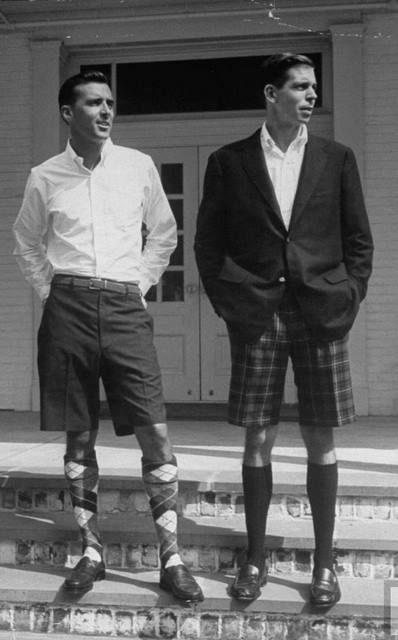 British tourists and since then Americans from the Northeast coast took note of the style and brought it back home. Just with a view for wearing them on holiday, not for office use.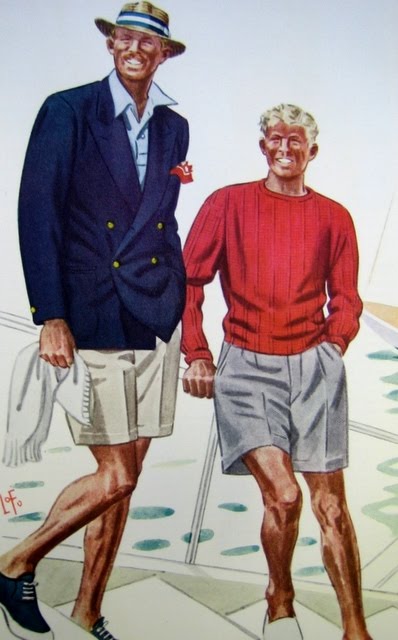 That's how I feel about them too: Bermuda shorts are for the holidays. Leave it to the Bermudians to wear them to work.
I can't vouch for the length of a pair of original Bermuda shorts. I've had instances where they were 2 – 3 cms above the knee, but other sources, for instance a couple of the images above, show that they are more likely to end 7 – 8 cms above the knee.
But it isn't always so important what the original looks like. Choose the length that suits you the best.
Photo: Eisenstadt and more