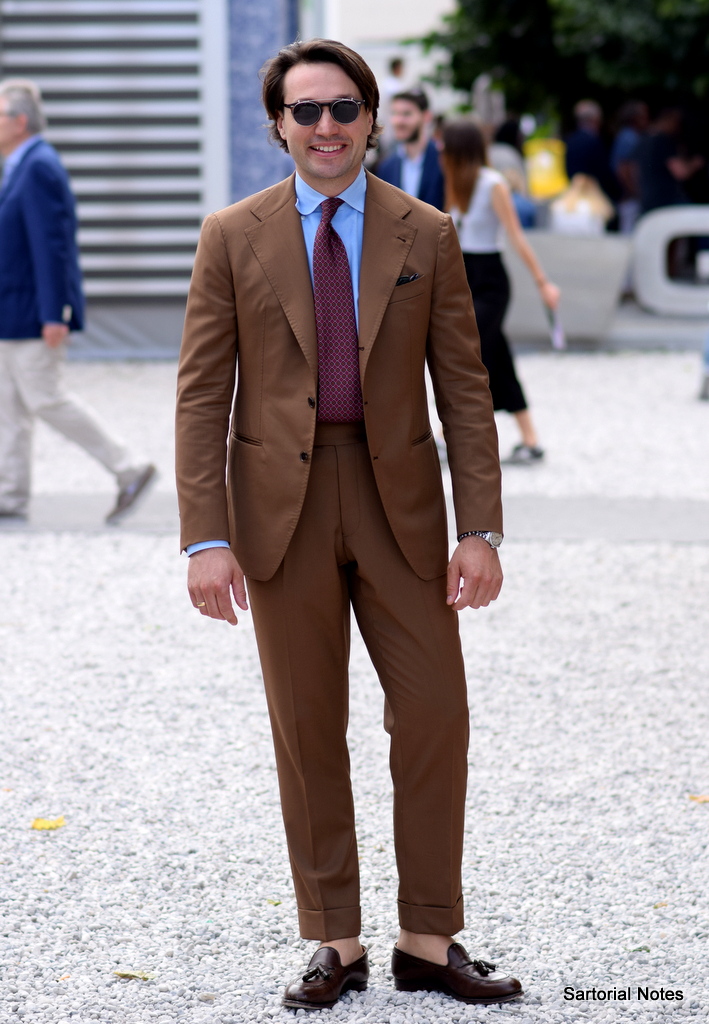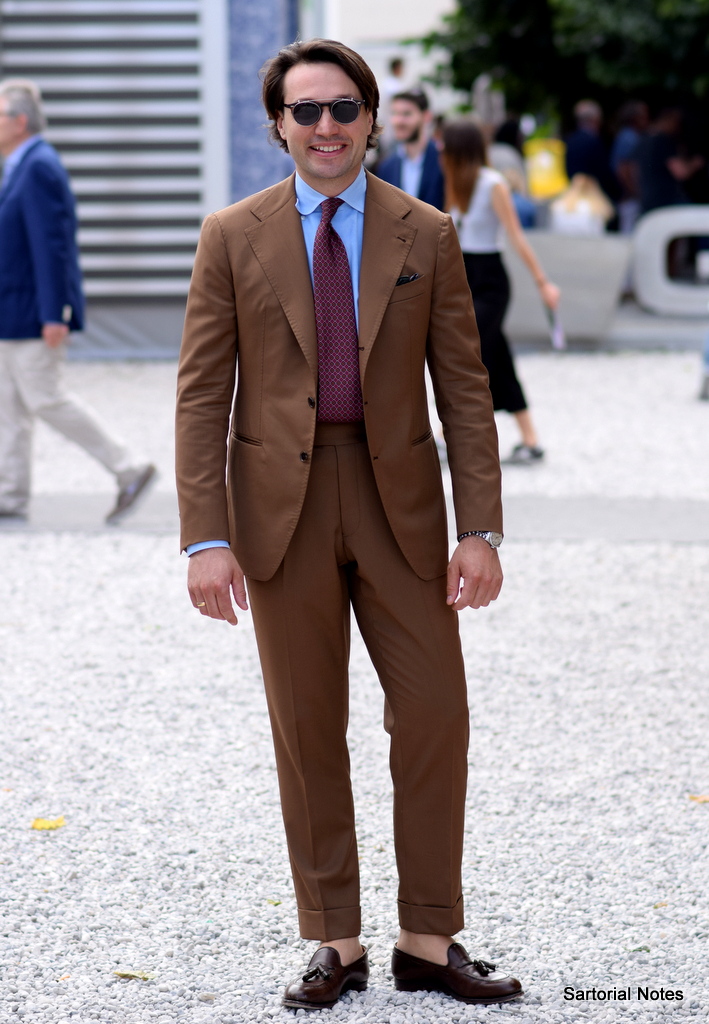 Maciej Zaremba displays the stile latino. He does it well. Especially, I like the colour combination. The tobacco suit, the sky blue shirt with soft collar points and the rhubarb red tie put inside the waistband makes up a well-balanced whole of shades.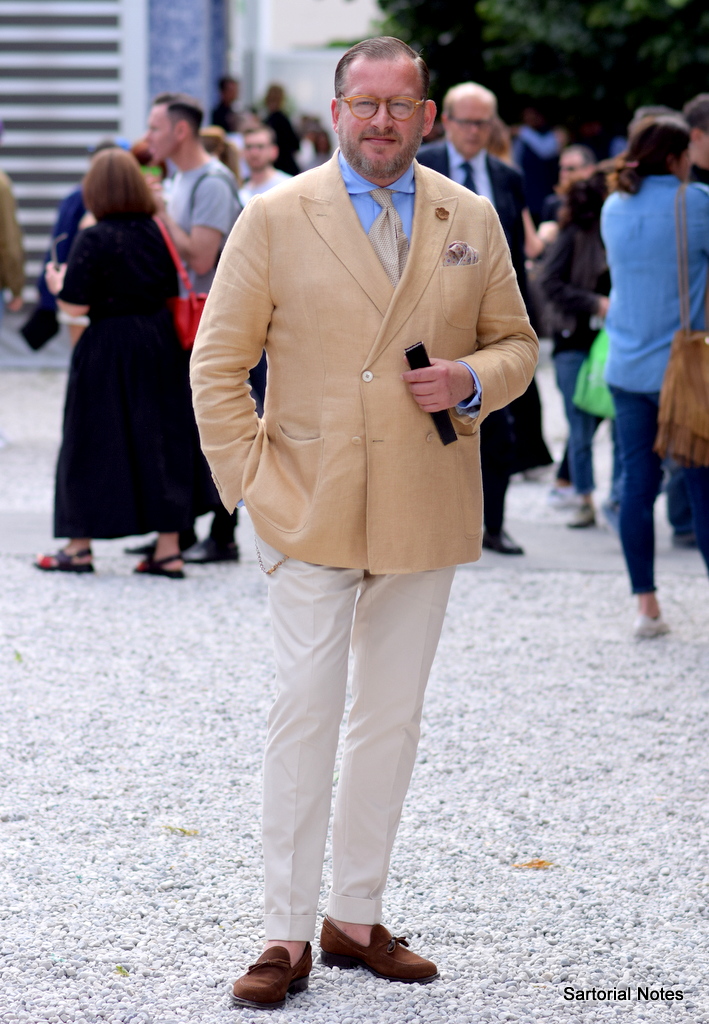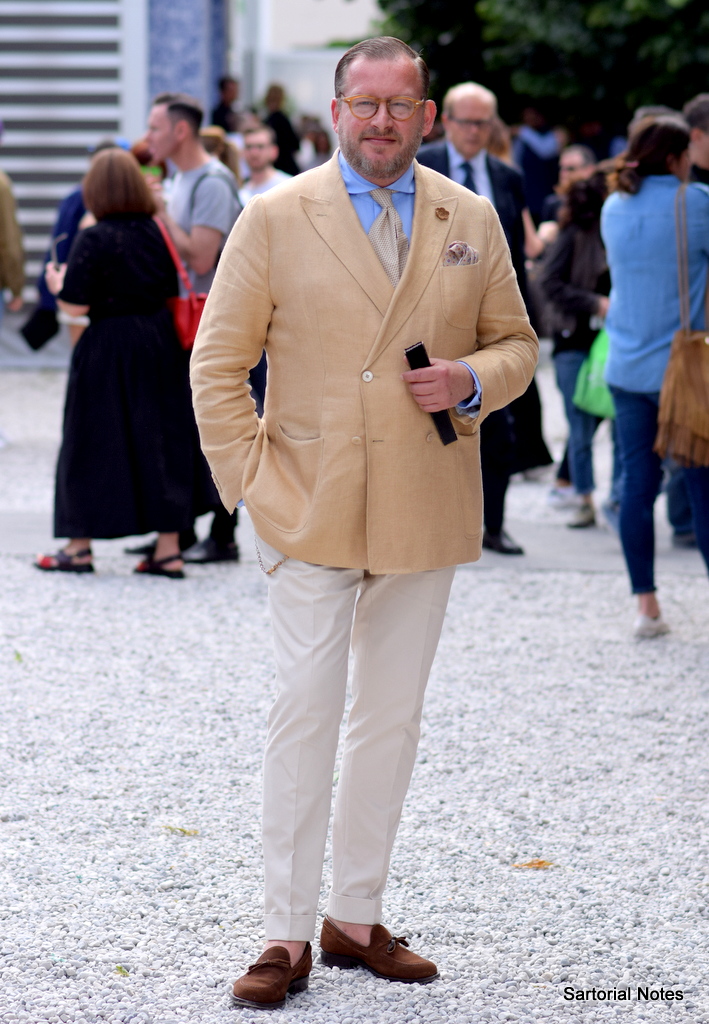 Max Soderberg of Engelska Herr in Malmo tells us a bit rules, and why we should be carefull with them. Max is a large fellow, who shouldn't be wearing close fitting light-coloured clothing and a db jacket according to tradition.
Yet, exactly that style works for him. I think the secret is the length of jacket and trousers. Had they been any longer elegance would have vanished.
Photos: Sartorial Notes