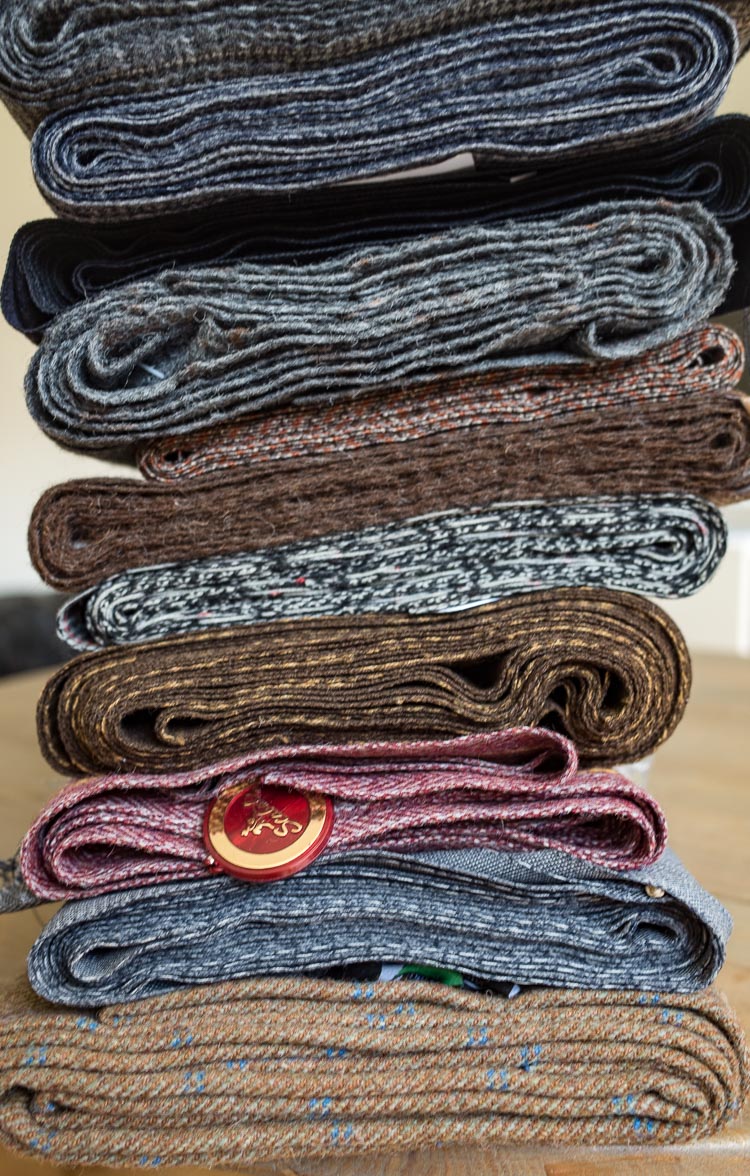 More than 50 % off the price
When closing the webshop in 2017 I kept some lengths of very fine vintage fabrics. I wanted to have them made up over time.
I've come to realise that I have too much, simply. So I've decided to put a couple of batches on sale. In Spring I released the first batch. Here's the second and last batch.
On the webshop, jacketings were 2.100-2.200 DKK, and suitings 3.300-3.500 DKK.
Now I sell a length of jacketing at 1.000 DKK (approx. 118 £, 150 $ or 134 Euro), and a length of suiting for a 2-piece at 1.500 DKK excl. shipping. Almost all lengths are single lengths. When they are gone, they are gone. First come, first served.
Jacket lengths are 2.10-2.20 m, suit lengths are 3.30-3.50 m (for a 2-piece suit).
I've selected all fabrics, carefully. They are from Zegna, Botto and other venerable Italian and British mills.
Write infogrunwald@gmail.com