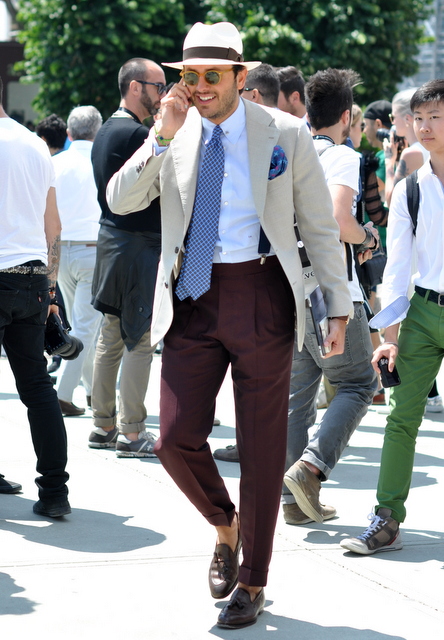 I've attended the Pitti Uomo fair in Florence for several years now, mostly to take street photos, but also to do a little business. Usually I spend two or three days in Pitti and Florence. This Summer it was a 20 hour visit at the capital of Tuscany.
From my perspective, which focuses on classic fashion, and less on street wear and heritage fashion, things look much the same compared to last Summer.
Many people and brands are repeating. The skimpy narrow trousers are there. A preference for short lightly constructed, unlined and very tight jackets dominates. Numerous double breasteds are to be seen. Bare feet in summer loafers and monks are common. Lots of colours and blending, for instance, jackets and tie with jeans and sneakers, although many omit the tie in the heat.
And, then we have the phone. It always rings in Pitti.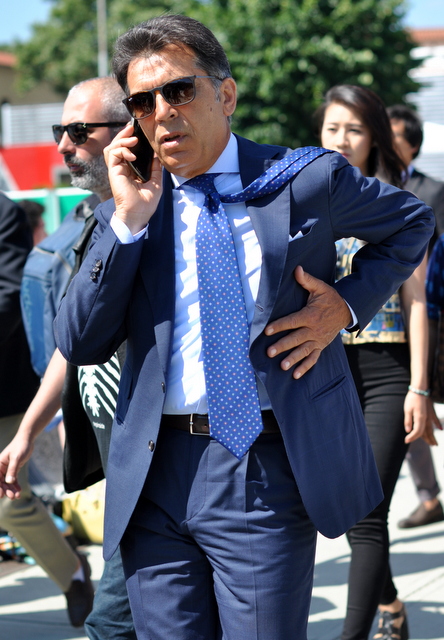 Photo Credit: The Journal of Style