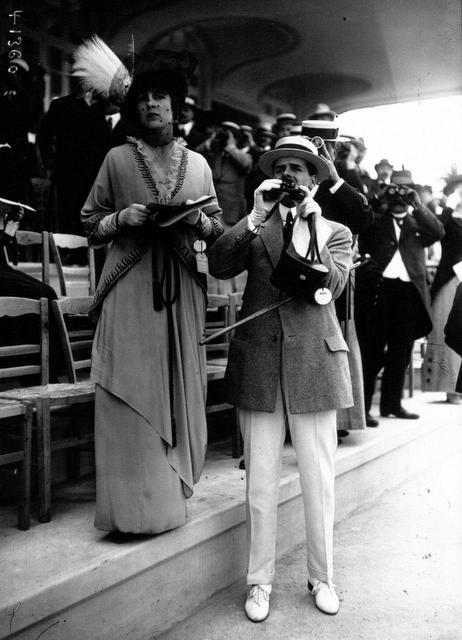 Since the 19th Century, Parisian elites have travelled to Deauville in Normandy to have fun, and to sport social position. Marcel Proust portrays the seaside resort in In search of lost time. Nowadays Deauville continues to be an exclusive place, though more accessible and international than before.
In the photo above, a Deauville scene from the horse track. The year is 1913, one year before the outbreak of WWI. I notice the boater, the cuffed cream white flannel trousers, the white bucks, and the long jacket with square fronts.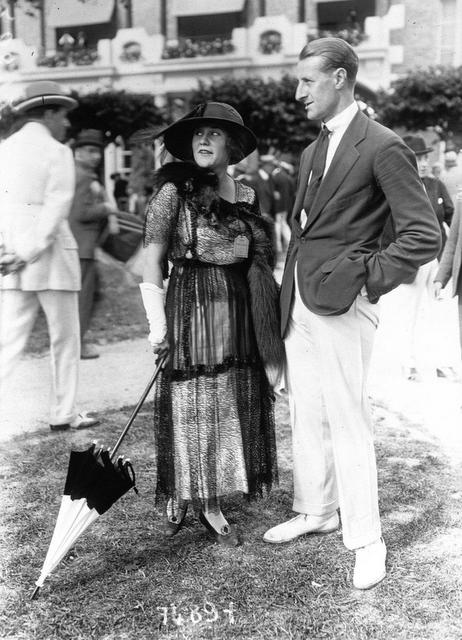 Deauville, the summer of 1919, a half year after the end of WWI.
I see a homburg hat and a pair of spectator shoes in the background. In the foreground, white bucks shoes again, pinned collar, rounded jacket fronts, no hat.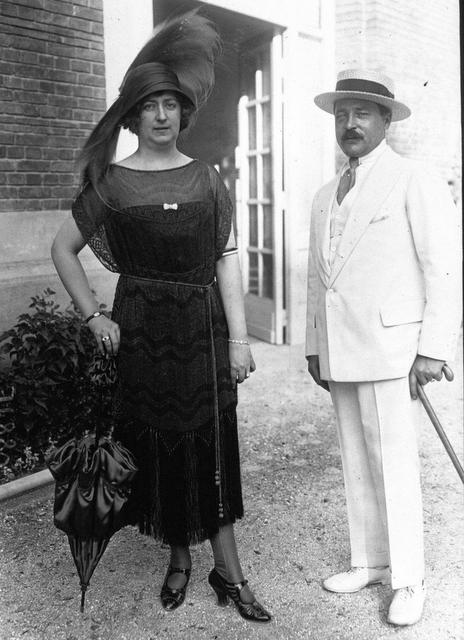 Another photo from the Deauville summer of 1919: A flawless white three-piece linen or cotton suit with square jacket fronts and one button closure with an unused buttonhole. I also notice flapped pockets, pinned necktie, straw hat, white bucks, and a stick.
Source: Bibliothèque nationale de France