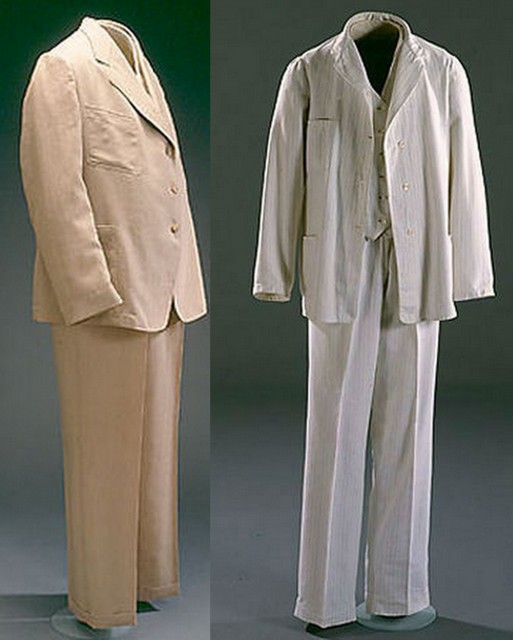 They were brave a century ago. They could wear three-piece suits in the heat.
On the right we have a finely blue striped white cotton summer suit made up around 1900. Note the short lapels, which were to grow a few years later, and the flat front uncuffed trousers.
The off-white suit on the left is from the 1930s. It was named a Palm Beach suit in Denmark. The cloth is a blend of cotton and wool, the cut is full, and lapels as we want them to be today as well.
Source: The National Museum of Denmark